Case Studies / Golazo
A brand new take on goal-tracking.
Golazo is a goal tracking app - be it personal or professional. The app allows you to set goals, measure progress, get reminders and celebrate milestones.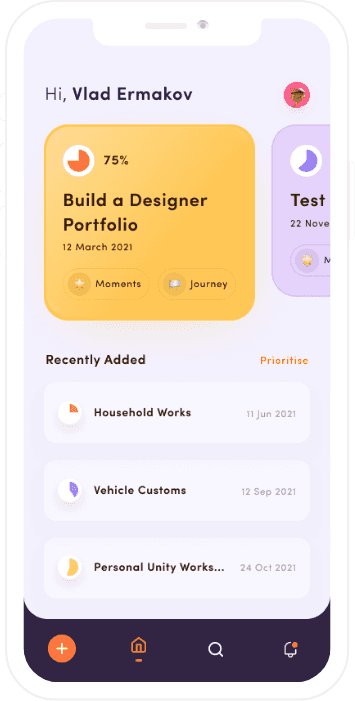 Project Overview
In this project, we have spent a good time patiently understanding the requirement, its target audience, pain points, solutions, existing players in the market, USPs etc.
We elevated the app's discoverability and user retention by using intuitive user journeys and simple information architecture. We have created interface designs that are aesthetically stunning, easy to navigate with a consistent design system, along with engaging copy.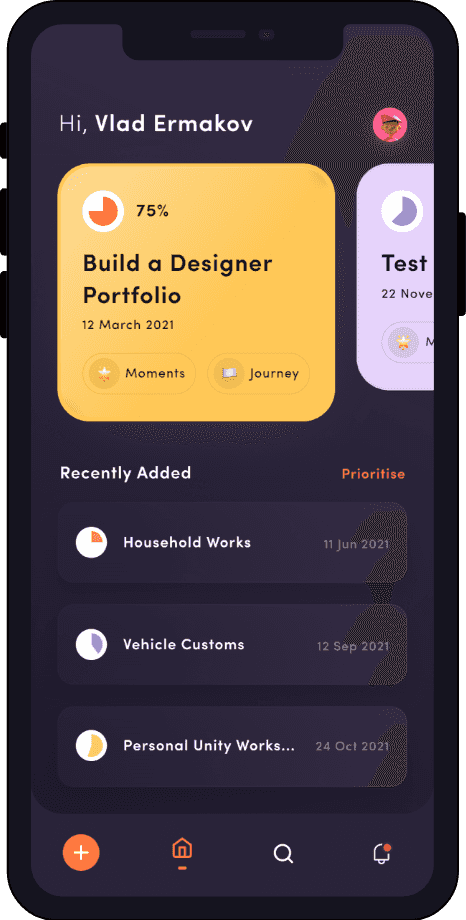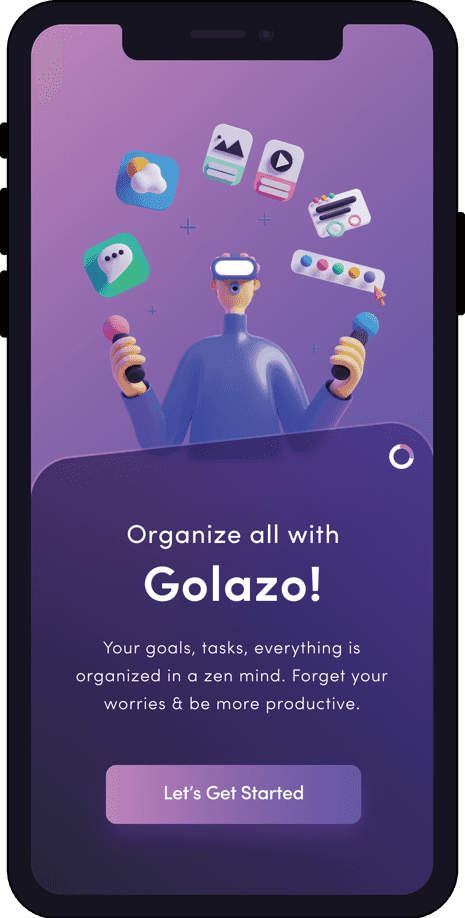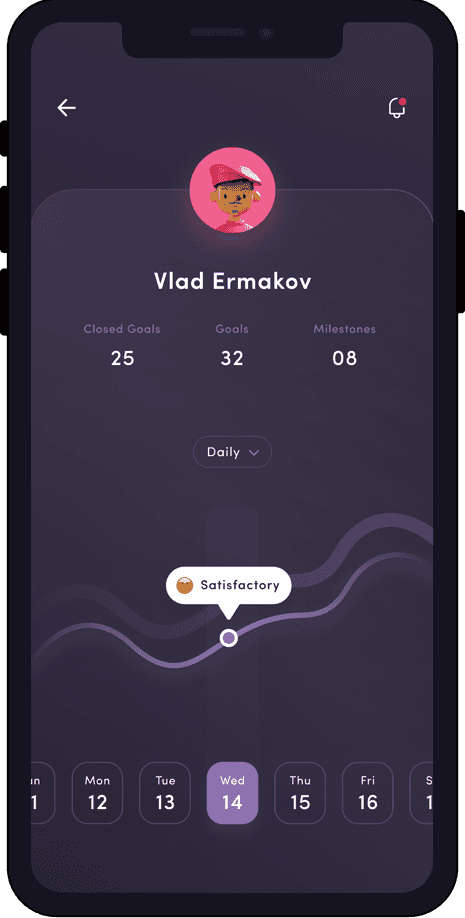 "We felt like working with our own in-house UX design team!"
We selected WowMakers after an extensive search for a reliable UX agency for the design and development of Golazo app. They designed intuitive user journeys, information architecture and wireframes. Their engineers completed the software development (both iOS and Android) well within the promised deadline. Overall, it was a wonderful experience working with WowMakers. I will definitely go back for future requirements.
Will Morrison, Head of Brand Experience, Golazo
The Problem
Design a goal tracker app that is simple to use on a daily basis without missing the big picture
There are plenty of task management and goal-setting methods out there, and yet many people still relied on Excel sheets, sticky notes and many such DIY methods. This resulted in missed goals, inefficient use of time and loss of information across tools, which eventually defeated its purpose.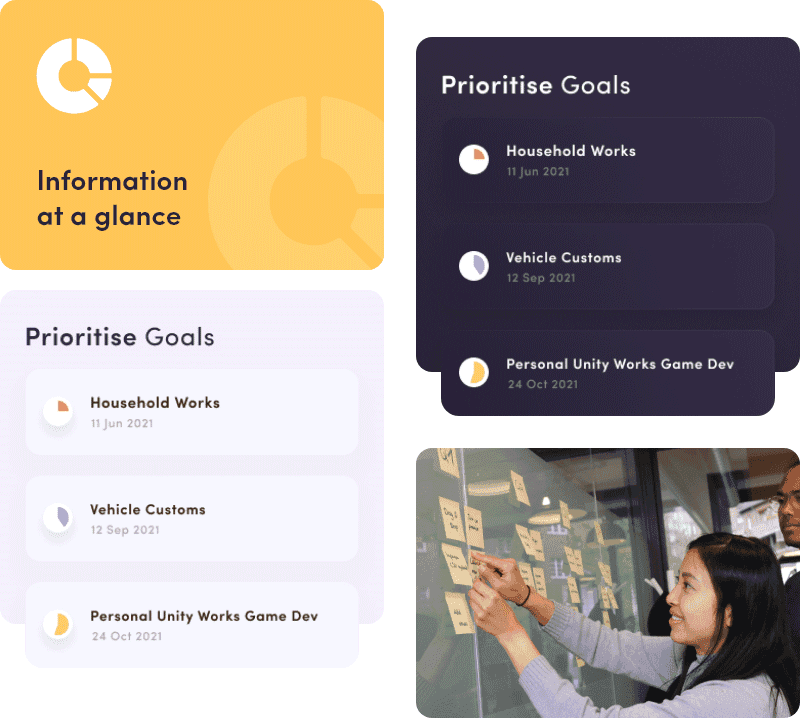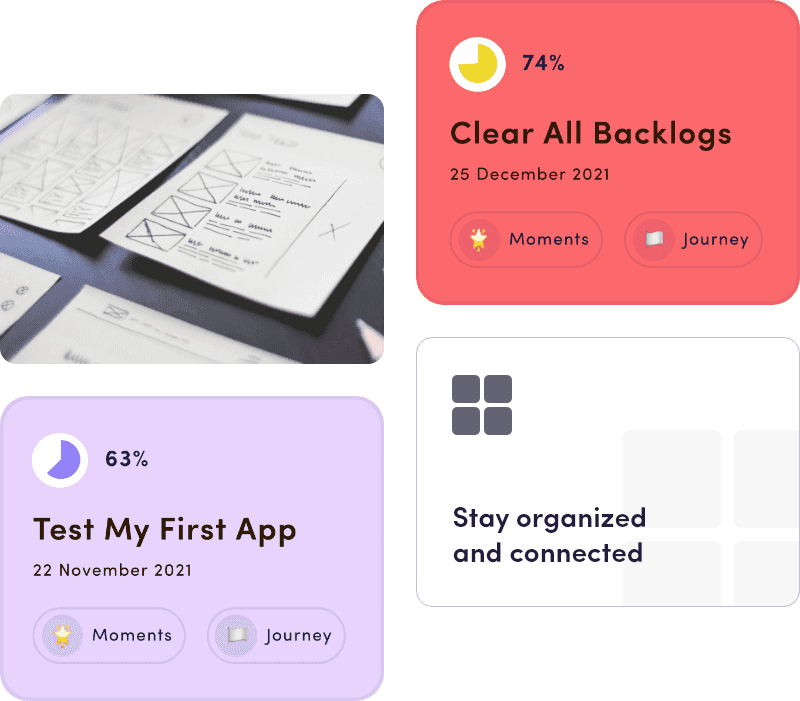 Project Goals
Create an app that helps people prioritize goals and accomplish them
Creating an account and setting the goals should be a no brainer. As per research, many users of productivity apps are unable to focus on one goal at a time and randomly choose goals to work on, which would get piled up later. Setting goals is not the challenge, measuring the progress and achieving them efficiently is the tough nut to crack.
Identify the challenges people face with setting goals and managing tasks
Goal-completion works in two ways. Easier goals often take less time to complete, boosting the morale of the user, while the harder goals, on failing to complete, would often mess with their motivation. To overcome this, people usually set short term plans to reach their long term goals. In a scenario where the users juggle between hard and easy goals, some unnecessary confusions and dilemma takes over, disrupting the overall goal tracking experience. In this project, our objective was to break the bigger goals into smaller attainable tasks and help the users measure and manage their whole journey.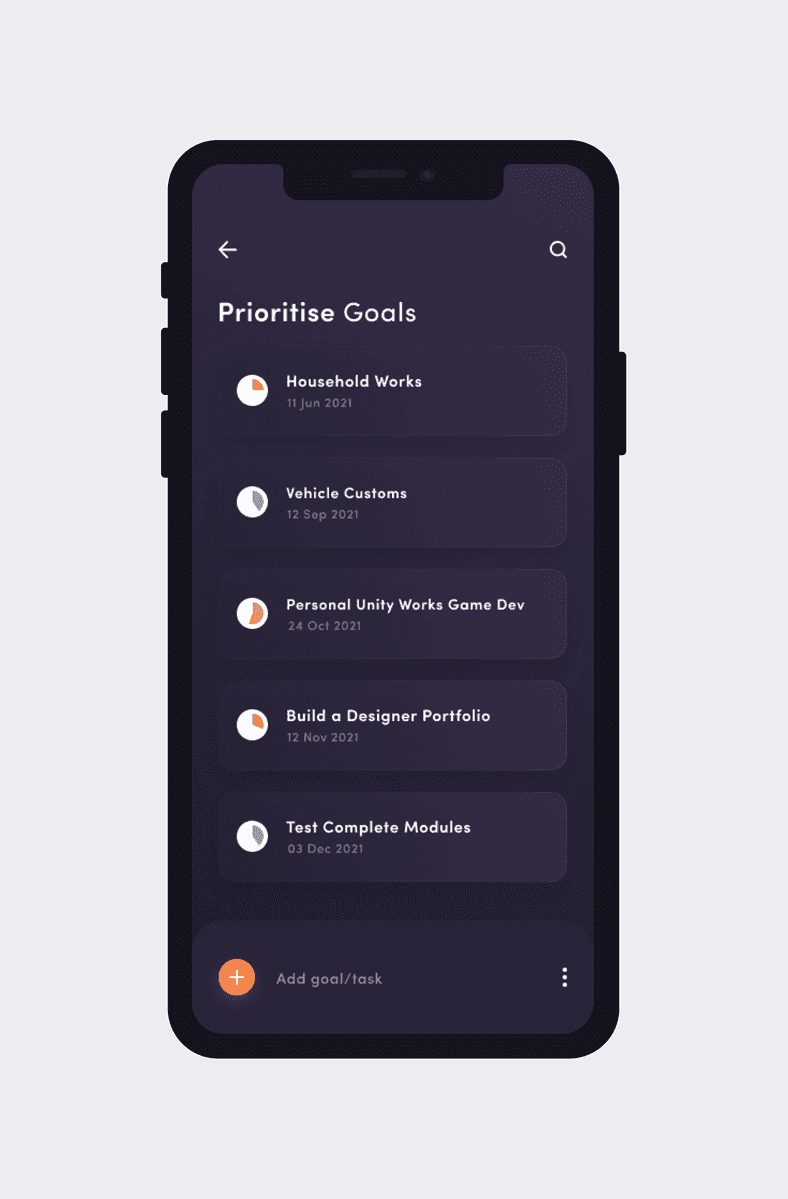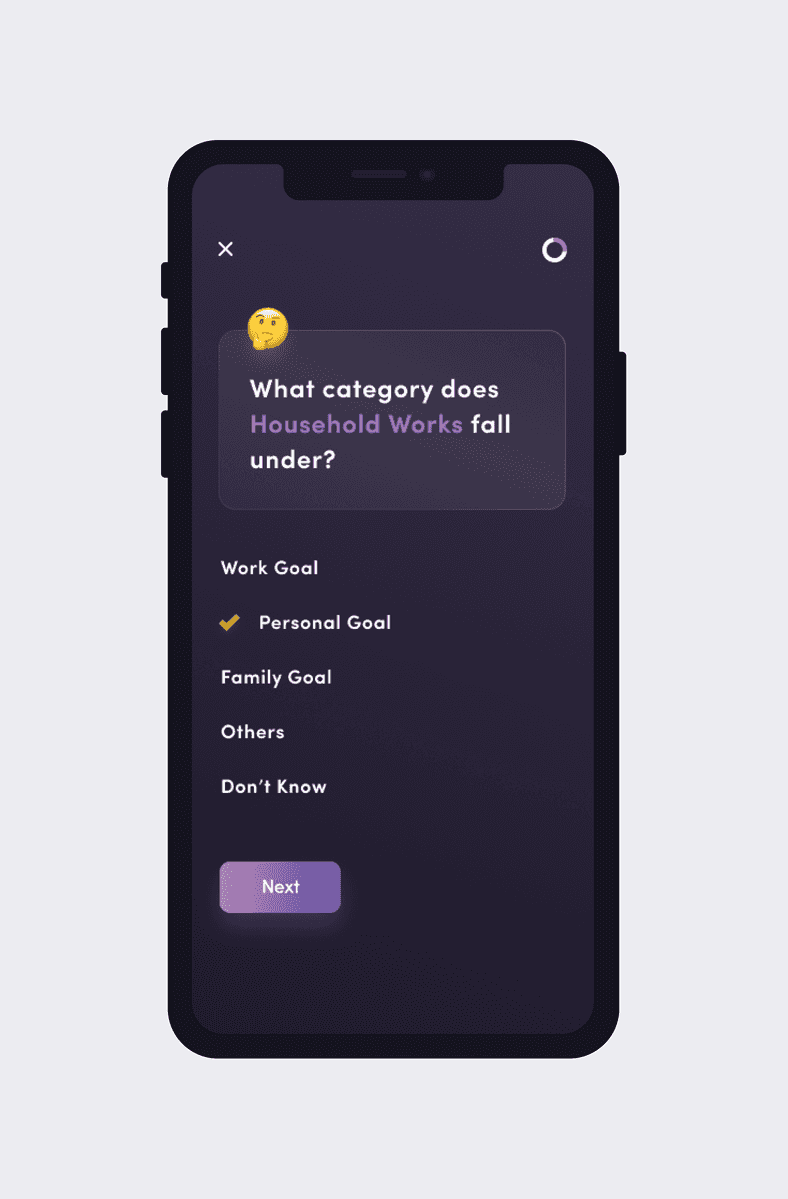 Our Solutions
Make challenging goals seem simple enough to achieve
Nobody runs a marathon on their first day. An ideal method would be breaking the full distance into smaller sprints achievable over many days until the runner is finally fit and confident for the big race. Similarly, in the Golazo project, we made sure that the user's goals were broken down into simple and achievable tasks. Afterall, many short term goals help you to reach the long term goal. This approach made the users confident about setting and completing goals.
Track and celebrate milestones to sustain the motivation
Nothing is more rewarding to the user like striking off the boxes, crossing over that finish line or in this case the completion of a goal. This is also the opportunity for the user to celebrate and showcase their accomplishments among their peers.
Services Offered
Usability Research
User Interface Design
iOS and Android App Development
Testing
Design System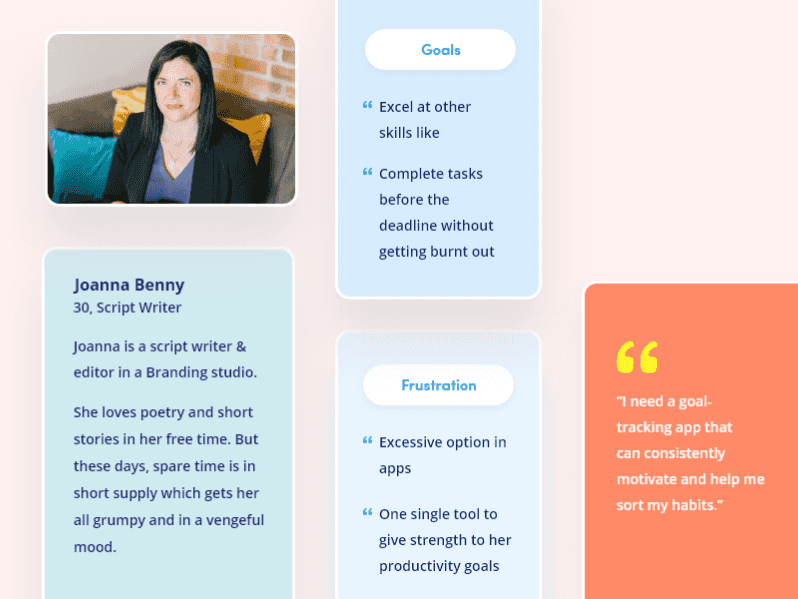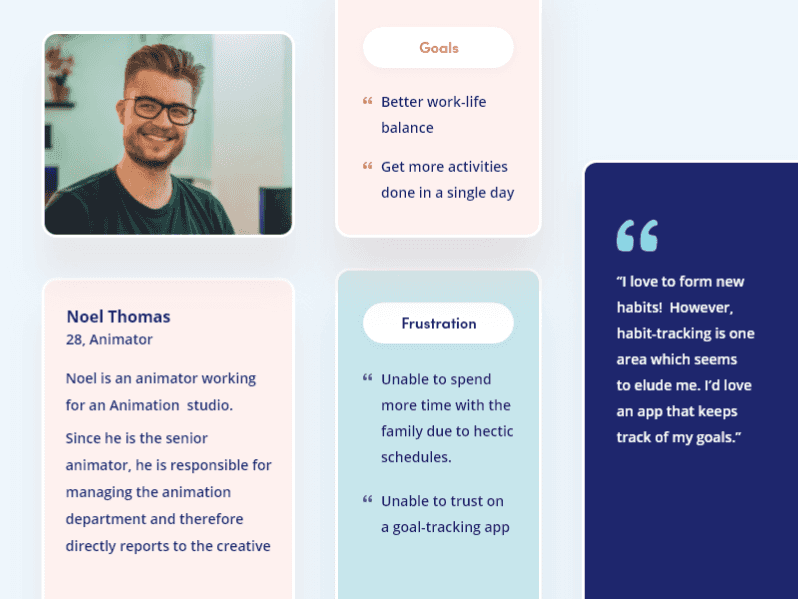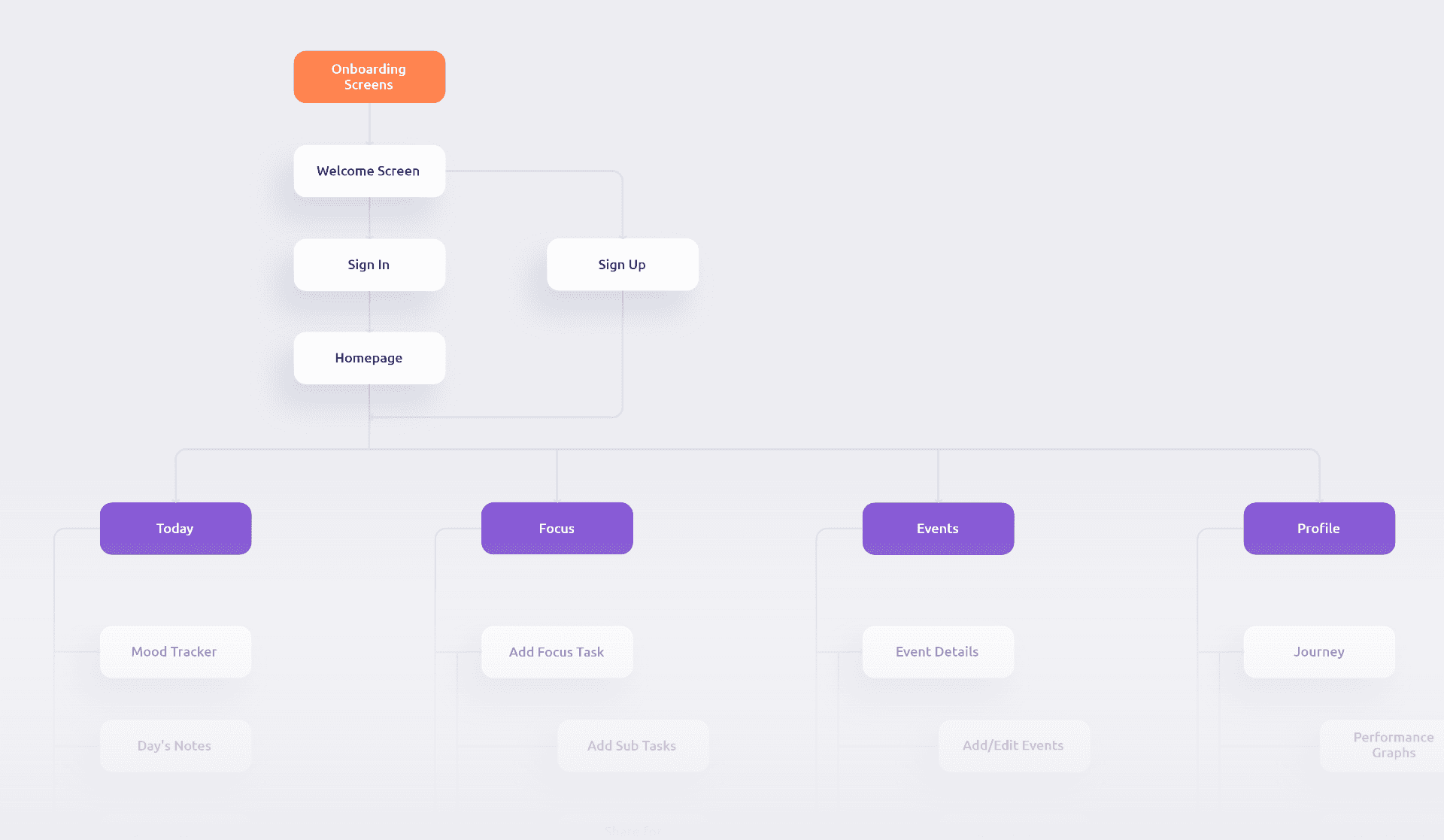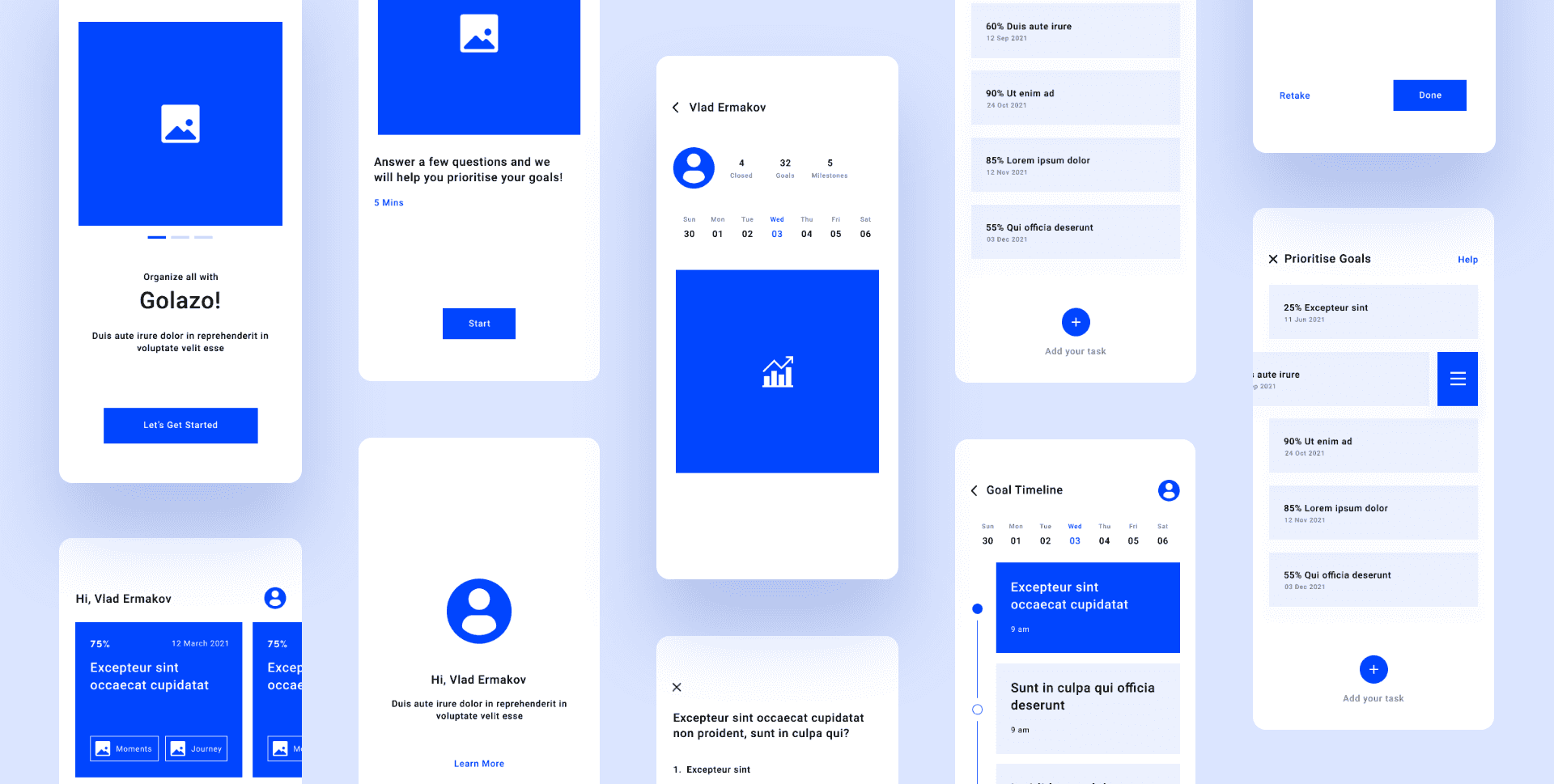 Project Highlights
Empathy driven data visualization
Every goal-tracker ever made, was a number cruncher, with stats and graphs. Instead of taking the usual route of presenting the data to the user in its true form, we got the numbers to look engaging, captivating and easy to read. We believe this visual form of data will have a positive impact on a user, every time he/she looked at their performance.
Unique 3D illustrations to boost the users
3D illustrations are known to have an immense visual impact on users. With these elements an extension from the digital world to the real world was easier to achieve. We used highly defined 3D illustrations from Alzea Arafat to give Golazo the best appearance.
Emoji inspired interactive icons
We didn't have to do a lot of research to figure this out. Emojis mean emotion. And this influenced Golazo to steer to an interactive side of goal-tracking that was never seen before. We made sure that the designs used all the right emojis that users were familiar with, which helped the app connect with the audience.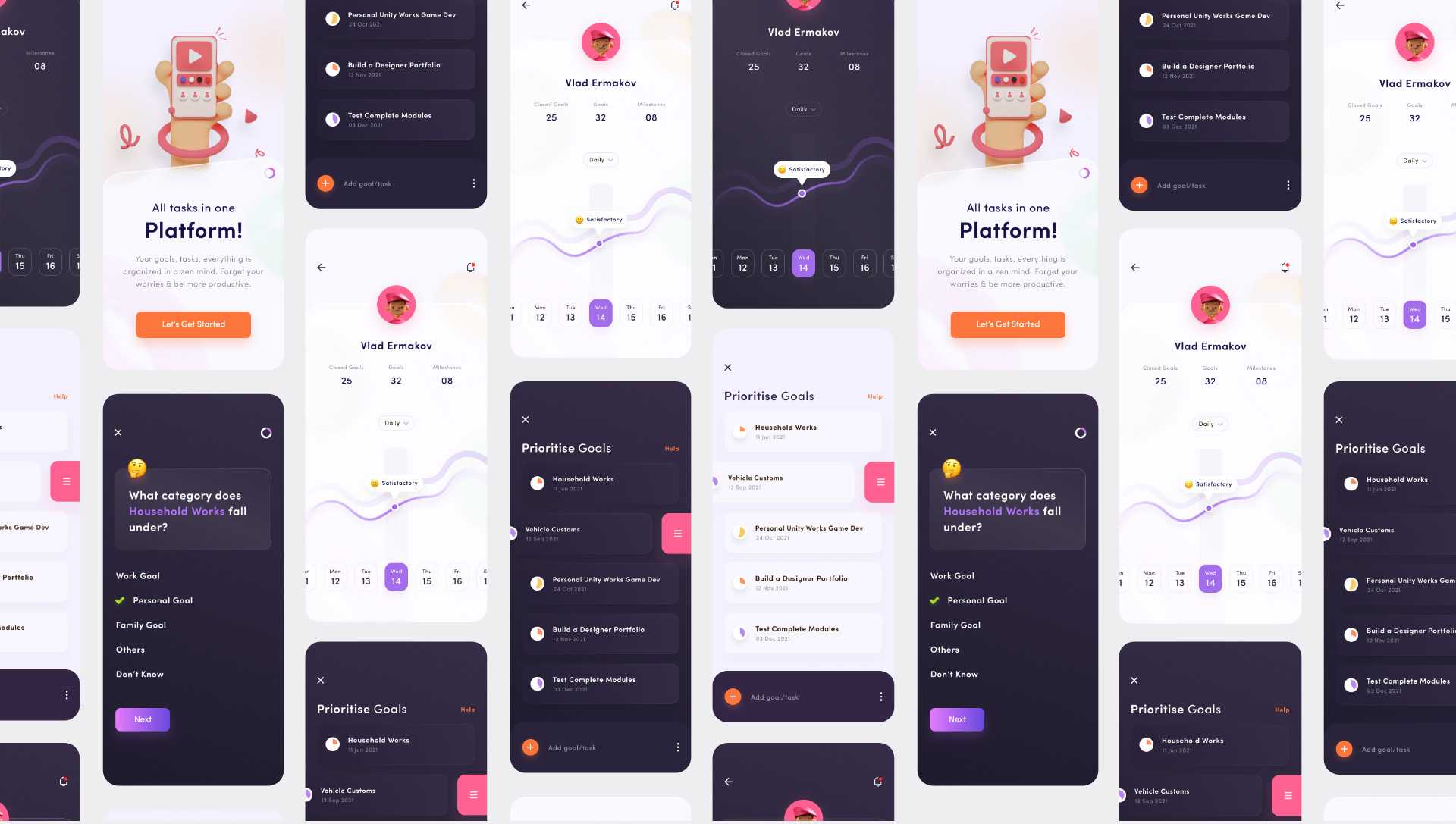 Not a fan of filling forms?
Email us to:
hello@wowmakers.com