One stop guide to

Explainer Video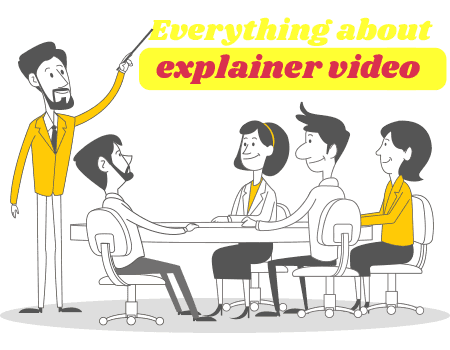 What are the benefits of explainer videos, how it works & why you need one? Here's the best guide to its production process & explainer video software.
We've covered almost everything about explainer videos in this single guide with the help of top experts in the industry and our team at WowMakers.
Watch This Short Video About Explainer Videos
A Sneak Peak Into Video Marketing
Online video marketing is a strategy in content marketing that make use of videos to effectively communicate with your audience about your brand, product or service.
Videos are being used in different stages of the buyer's journeyfor all kinds of purposes like about us videos, how-to videos, webinars, explainer videos, corporate training videos and evencustomer testimonials.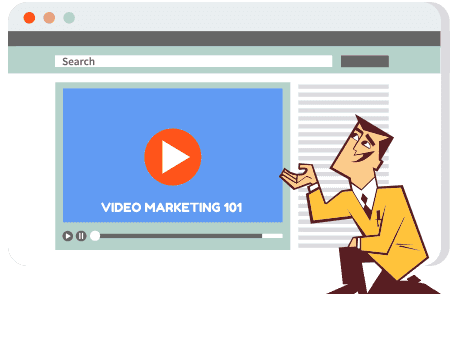 So, Why Should You Use Video Marketing?
Videos boost sales and conversion. Studies show that adding a product video on your landing page can increase conversions by 80%.
Videos help build trust and reliability of your brand. When customers engage with videos, they see the human side of your business. 57% of consumers say that videos gave them more confidence to purchase online.
Videos help boost search engine rankings. They allow you to increase the time spent by visitors on your site. Longer time spent on your website is a signal to search engines that your site has good content. You're 53 times more likely show up first on Google if you have a video embedded on your website.
Videos connect well with mobile users. YouTube reports mobile video consumption rises by 100% every year. Since people like to watch videos on the go, and the amount of smartphone users is growing, the video audience keeps getting bigger.
Explainer Videos are the most effective way to explain a new product, service or any business message.
Sources: Insivia,  e-tailing;
Video marketing is exploding in popularity and will eventually be the most popular way to market a business. Because video is a visual medium, videos are extremely effective when it comes to improving people's understanding of your product or service.
And with technology improving each and every day, no longer does a company need to hire a production team to produce a quality video. Today it is possible to produce a high-quality video using a cell phone. Not only do videos grab the viewer's attention, they get more exposure on social media than articles. While I haven't really incorporated a lot of video into my marketing strategies, I definitely plan on doing so in the near future.

Neil Patel
Founder of  KISSmetrics, Co-Founder of  Crazy Egg
Google was the first engine to combine videos, images and other non-text assets into its search results (years ago with Universal search), and today these items continue to provide SEO benefits. Videos give a business more potential visibility in organic search. Particularly in mobile, which now accounts for the majority of searches, videos can have an advantage over text-only results; depending on the query, the answer may be easier to watch than to read on a smartphone, and the search engines know that.
Besides, YouTube is the No. 2 search engine, ahead of Bing, and is often the GO-TO site for "how to do …" queries.

Bruce Clay
Internet Marketing Expert and Founder atBruce Clay, Inc
Explainer videos are a must-have for businesses to communicate their brand messages. Whether it's a complex idea or a creative solution, explainer videos leave a lasting impression on customers to learn more about your products and services.
Video marketing is essential for grabbing the attention of your audience. When done effectively, adding video to your marketing campaigns builds an emotional connection with your customers, which can lead to brand awareness and sales.

Shayla Price
B2B Content Marketer
What's An Explainer Video?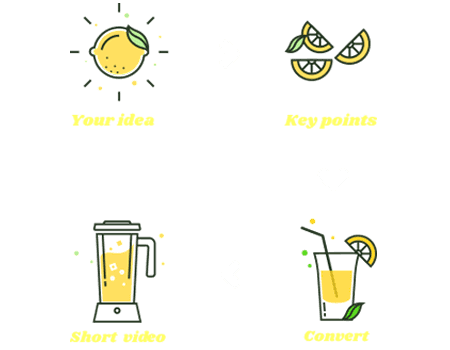 An explainer video is defined as a short video that businesses use to quickly introduce themselves, explain what they do, and tell how they can help solve their customer's problems.
Explainer videos can be used to:
Explain the details of a new product.
Explain the services of your business.
Communicate an idea or message to your customers.
Types Of Explainer Videos
People still love to read – but video is only getting bigger due to its personal feel and of course, the fact visual content requires little effort to digest.
Dr. James McQuivey estimates that one minute of video is equal to 1.8 million words!
That's not all: 50% of company execs seek more information after noticing a product or service in video content.
In addition, a study showed that using video on landing pages can increase conversion rates by a whopping 80%!
It's time to adapt to trends if you haven't already. Begin creating a mixture of live and recorded video for your audiences in 2017.
Besides, YouTube is the No. 2 search engine, ahead of Bing, and is often the GO-TO site for "how to do …" queries.

Sam Hurley
Founder ofOPTIM-EYEZ
As far as the explainer videos are concern, according to Unbounce, "Explainer Videos have the tendency to increase the conversion rate by 20%". But, if you ask me about the top 2 reasons why you should go for explainer videos will be:
There are two kinds of people, one that goes with verbal learning and others that go with visual learning. Explainer videos have both powers, which allow more people to engage with it and thus, have more power to convert visitors into leads.
More chances of being shared. Explainer videos have more power to engage audience thus, chances of being shared on social media is higher than usual and you will be able to reach out to wider audience as a business.

Moosa Hemani
CEO & Founder ofSETalks
Why Explainer Videos Work?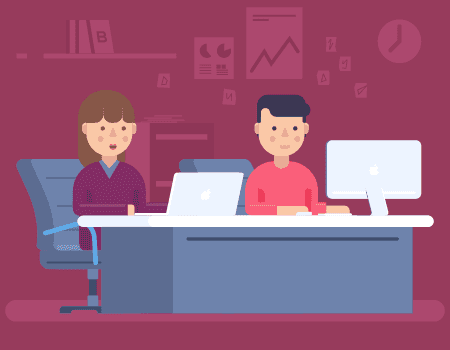 So, are you still wondering whether you need one? Not sure how effective these videos are or how it can help your business grow?
In that case, let's more talk about thebenefits of explainer videos and why should have one.
They build trust and credibility: To earn the trust of your customer, you need to engage with them. They need to feel that you have made an effort to reach out to them. Nothing is more engaging than a killer explainer video to show the customer that you have taken the effort to explain things to them.
They boost sales & conversions: The purpose of having a video marketing campaign is to drive the customer to take some sort of action like a product purchase or email subscription. Explainer videos are a great way to do so as the customer gets a video preview of what to expect after buying into a product or service.
They convey a lot more information in a short span of time: According to Forrester Research, a minute of video is worth 1.8 Million words. Putting this into perspective, a one minute video has the same influential power as 900 blog posts of 2000 words each.
They improve email marketing campaigns: According to Syndacast, just by including the word explainer video in the subject line, you can boost open rates by 19% and click-through rates by 65%. These are perfect for nurturing leads.
They reduce the bounce rate of your webpages: By adding an explainer video, your visitors will spend more time on your website and could compel them to engage more around your site.
They improve SEO rankings: User engagement rate and time spent on a website is an important search ranking signal. Since viewers spend more time on your website by watching videos, search engines like Google will take your website is a useful one. This will help you rank better & drive in more organic traffic to your website.
Videos have a big reach on social media platforms: By having an explainer video you can reach a much wider audience on social media, since social media are all about videos today.
They are more engaging & compelling: A good explainer appeals to the emotion of the viewer. It highlights the difficulties that customers face and offers solutions to your problem. People are inspired to take action not based on fact, but based on emotion.
They are more human and they show the personality of the brand: The style and the messaging of explainer videos are very simple and humane. Customers can easily relate to them. Having one also gives you the chance to showcase your brand persona.
Over the years I've made dozens of videos that have literally been watched 100s of thousands of times. Video doesn't replace text copy by any means, but often fills needs that text can't, and has several advantages.
The specific reasons I like making + using videos:
They are highly shareable.
Snippets can be cut down for Twitter and Facebook.
Provides you with an endless supply of gifs.
Multiple distribution platforms. A video hosted on your own site can be uploaded to YouTube with a different description to capture a broader audience segment.
People who won't take the time to read will often watch a video.
Transcripts are incredibly easy and cheap, and can provide you with text that not only helps your SEO, but allows people to read along with of the video.
Videos provide an enhanced opportunity for personal branding that doesn't exist with text. Seeing a person in video is often much more powerful+personal than writing about the person.

Cyrus Shepard
Former Head of SEO & Content atMoz
"Let's face it video is sweeping the internet!
You don't want to be left behind. Creating an explainer video is a great way to capitalize on this. If getting in front of the camera is not for you then an animation with you as the voice over could be a great option.
Video is the closest connection our audience can have with us. They can see how you act, they can hear your voice, and they can see your emotions.
How many times have you got a text message from someone and wondered are they annoyed, happy or sad?
With video, this is not an issue!"

Joe Elliott
Founder of One Man Wiki
There are plenty of reasons why explainer videos have become so effective. As a society raised on television and the Internet, we're culturally conditioned to "watch" rather than read. In fact, according to emailaudience.com, "Videos are processed by the brain 60,000 times faster than text." Meanwhile, digital agency Zabisco says that "40% of people will respond better to visual information than plain text."
However, I believe there's an even bigger reason why Explainer Videos are so popular: Because it gets us off the hook for having to be on camera! Most folks would rather have a root canal than appear on camera, and off-camera explainer videos allow us to hide behind the visual storytelling power of animation. As a content creator, I'd much prefer creating an explainer video than firing up my webcam!

Video Marketing Expert
So how do explainer videos work? What are the steps involved in creating one?
The Production Process To Make Explainer Videos?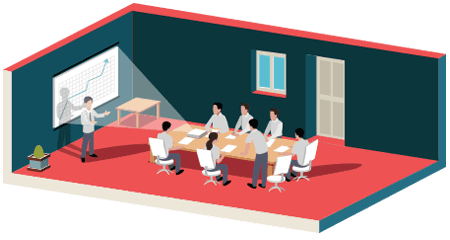 So what really goes on behind the scenes when creating an animated video. A lot actually!
How do explainer video companies work their magic?
There are many creative minds like scriptwriters, animators and voice over artist behind the process.
Let's take a better look at how to make explainer videos.
Brainstorming & Concept Discussion

In this stage, explainer video agencies take the time to understand the client and their goals for the video.

Each video is unique, so there is a brainstorming session where the creative directors and scriptwriters decide the angle for the story the client wants to tell.

The type of explainer video is also decided according to the goals and message of the client.

Scripting & Storyboard

The success of an explainer video lies in good storytelling. After deciding on the direction, a clear, simple and compelling script is developed by the scriptwriters.

After the concept and script are approved, a storyboard is sketched out that shows how the script will play out – scene by scene.

The storyboard will have 3 kinds of information – a series of hand-drawn scenes, a description of each scene, and the voice-over for each scene.

Style

Next comes the style. These custom, full-color images will give you a glimpse of what your final video will look like, and depending on your video, may include text, characters, backgrounds, icons and more!

Voiceover

The wrong voice and tone can completely ruin the look and feel of your video.

That's why a selection of voice-over samples from different artists are offered to the client to choose from, along with suggestions of what will work best.

The approved voice over artist then narrates the script and records the narration.

Animation

With the storyboard and style in place, and the narration approved, the illustrations are then animated by using softwares like Adobe After Effects, Photoshop, Illustrator, Flash, and Autodesk 3DS Max (StudioMax) .

This is the longest stage of the process and is what makes the video come to life.

Sound Design

You may not think that this is very important, but a good soundtrack is essential for creating a highly converting product video.

The soundtrack sets the mood for the video. It stimulates the audio receptors within our brain and keeps us even more engaged to the video.

The music is either purchased online or produced by the inhouse production studio of the explainer video agency.
Here's a cool illustration of our explainer video production process.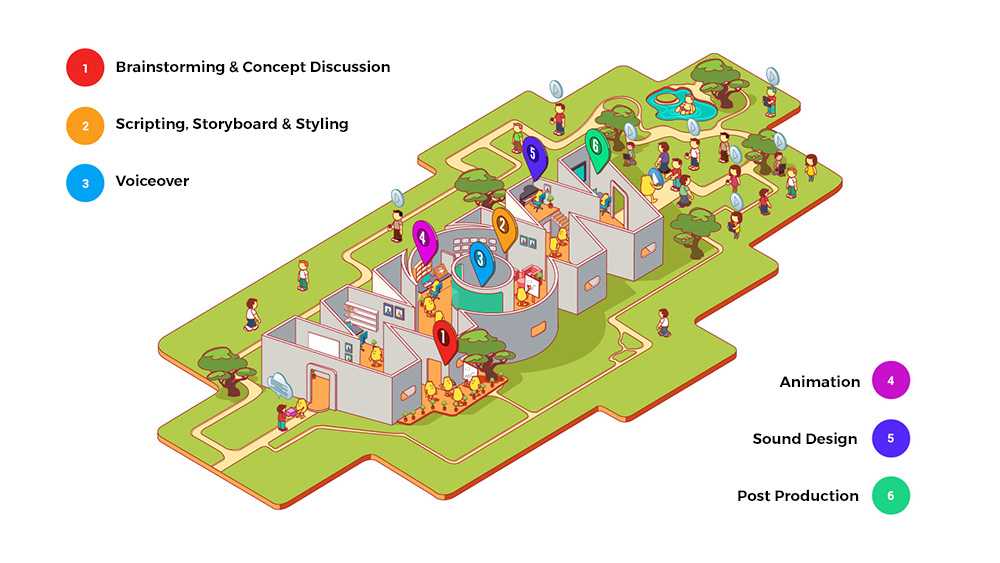 Explainer videos are one of the hottest trends in marketing. It is a powerful tool with proven ROI pushing the needle forward for any business. The marketing potential is off the charts! A solid explainer video can boost sales, increase conversion rates, tell a strong business narrative, and bring life to your sales pitch.
What's the recipe for a strong explainer video?
Script: The key to a great video is the script.It's the base for the entire success of a video. The best scripts come from a team of writers who are not involved in the day to day life of the product. The script should reflect the DNA of the product but not oversell.
Length: Industry standard is 150 words per minute. The longer the video the higher drop off rate. Keep it short. Keep it Simple. The best explainer videos are laser focused on these 4 topics. They also simplify the message.
The problem – Address the pain (0:00-0:20)
The solution – Introduce the product or service as the solution (0:20-0:25)
How it works – How to get started with the solution (0:25-0:50)
A call to action – critical and keep it focused on 1 CTA (0:50-0:60)
Sizzle not the Steak: Remember sell the benefits of a product not the features.
Think Like a User: Explainer videos resonate with the audience by thinking from the user perspective. Entertain don't explain. Engage them don't teach them.

Mordecai Holtz
Founder,Blue Thread Marketing
Explainer videos get prospects to look at your products or services in a unique manner. They quickly identify a problem and provide a better solution. Creativitiy and storytelling always help engagement and conversion. Housecall, a startup company, used our explainer video to help them raise more than $3M in funding and gain thousands of new users.

Tim Ryan
Founder & Director at TAR Productions
What's An Explainer Video?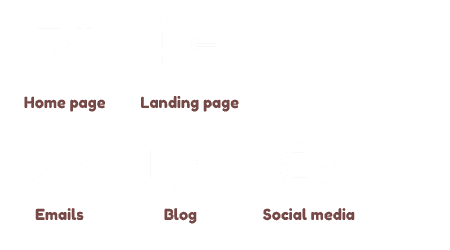 Many B2B businesses today are using explainer videos in all sorts of creative ways to boost conversions, widen engagement and increase sales. So now you need to know how you can use them for growing your business.
Here's where to place your explainer videos and some of the different ways you can use them.
On Your Home Page

This is one of the most common uses of an animated marketing video. This is a great way to showcase what your company does and your work culture.

Make sure that you place this video above the fold of your home page so that your viewers can't miss it.

Explainer videos prominently featured on the homepage can increase conversions significantly. You never want to overload a visitor with copy, but it's hard to distill all of your features and benefits to images and quick blurbs of text.

Explainer videos allow you take the 300 words you can't find room for and cut it down to a 30 second video that's visual, helpful, and conversion-focused. We do it on our homepage at Mailshake and often get compliments from new customers saying how helpful it was with their decision to buy the product.

Sujan Patel

Growth Marketer & Co-Founder atWeb Profits

On Your Landing Page

It's a really good idea to have a video on your landing pages. The video should match the purpose of the landing page. So now you are giving your viewers the option of watching a video instead of reading the text in your web page.

Having a video on your landing page reduces bounce rate and increases the average visit time by 2 minutes. Make sure to have a CTA visible while watching the video or immediately at the end of the video.

Videos In Your Emails

Emails are still one of the best communication mediums to date and probably the biggest driver of conversions and lead generation.

Emails can be made even more effective by adding videos to them:

Videos make your emails stand out. They are much more engaging than a textual copy and your message will be communicated to your target audience with maximum clarity.
Research shows that video emails received better response in terms of open rates and conversion rates as compared to traditional emails.
According to Vivipins, just including the word video on your email subject line can:

Boost open rates by 19%.
Boost click-through rates by 65%.
Reduce unsubscribes by 26%.

The videos could be product demos, newsletters, customer testimonials, training course videos or even a simple thank you video to your customer.

Videos make videos more human and so it makes your message more personal and trust worthy.

An email from the Drift team.

Wistia's Email with a video in it.

On Your Blog

Blogs with heavy content can be quite difficult to digest. This is why it's becoming a trend for bloggers to add videos to blog posts. Readers get a chance to take a break from reading and can easily watch videos in the middle of the content.

Search Engines are trying to provide better & valuable content to users. And since videos can do the job better, it helps you to increase your SERPs.

On Your Social Media Accounts

Facebook now serves a whopping 8 billion video views every day – that's double the amount users were consuming in early 2015.

The greatest asset of explainer video marketing is its shareability.

Because videos are so powerful in terms of engagement and shareability, social media platforms today have been optimised to include a lot more videos.

Today Facebook videos have a 10x higher viral reach than YouTube links.

Instagram is a great platform for video marketing because they were created solely for pictures and video. This makes it a great place to launch a video to promote your brand, product or service.

But it doesn't stop here. Twitter, Vine and Vimeo all have one thing to say- We want more videos!

Explainer videos can also be used as a presentation, for conferences and even for startups to pitch new investors. The possibilities for videos are limitless. Just remember that anything that requires an explanation can be done using them.

There are an incredible amount of social media tools on the market! Which ones work? Our top 5 must-try social tools of 2017 ⚒ pic.twitter.com/PyluAPJUya

— Buffer (@buffer) February 23, 2017

See how Buffer is using videos in their Twitter?

Video advertising is something your competitors are sleeping on. Because of YouTube and Facebook, video unlocks a brand new channel of conversion volume that can't be tapped otherwise. In addition to that, explainer videos are the most powerful way to generate conversions for products/solutions/services that don't have a lot of demand already.

They can educate and explain complex topics in delightful ways that not only bring sales, but can help build your brand equity over time too.

Johnathan Dane

Founder & CEO atKlientBoost
Tips To Make A Good Explainer Video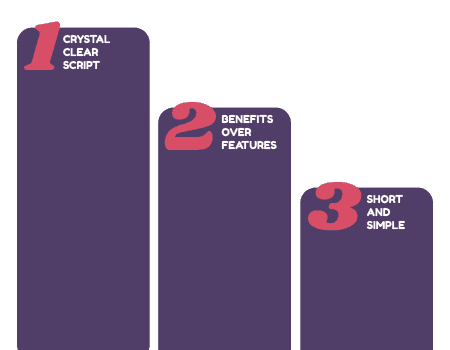 Now that you heard all the great things about it, you might think that just having an explainer video is enough. Well sadly it doesn't work like that. There are a few things you need to consider to make the most out of these.
Here are some of the best practices to make explainer videos.
A Crystal Clear Scrypt.

The whole point of having an explainer video is to explain things in the most effective way. This is why the script should be simple and very easy to understand. Avoid marketing jargon at all costs. If the viewer is confused then there is a very high chance he will stop the video because there are better things to watch right at the click of a button.

Sentences are attention currencies. A good sentence can buy you the first 10 seconds of your viewers attention, which should buy you the next 10 seconds.

The Shorter The Better.

The average attention span for a human being is 8 seconds. That's one less second than that of a goldfish. So anywhere in those 8 seconds, if the viewer doesn't feel compelled to watch it you will lose his attention.

This is why it should be short. How long should explainer videos be? Typically just under 3 minutes.

Is 3 minutes enough to explain all your concepts?

According to Forrester Research a minute of video is worth 1.8 Million words. Putting this into perspective, a one minute video has the same influential power as 900 blog posts of 2000 words each.

Put Benefits Over Features.

It can be tempting to talk about all the cool features of your product or service in your explainer videos.

But the important thing to keep in mind is that people don't care about the features. They care about how exactly these features will benefit them.

Think about Apple's marketing tactic. Rather than say that iPods have 8GB of memory they told the people exactly how many songs or videos you can store with that kind of memory. The latter is what customers want to know.

Call People & Trigger Their Action.

Good explainer videos have an explicit call to action at the end of the video. This could be anything from purchasing a product to simply moving on to another webpage of your website.

People are inspired to take action through emotion and not facts.Include the pain points of the potential customers in your explainer video so that they can relate to it and later take action. It's always better to remind someone of their problems before providing a solution.
These are just some of the tips on how to produce explainer videos. The best learning is through observation and practice, so watch a lot of explainer videos (especially videos of your competitors) and learn by doing.
"As always, your decision-making process should start with conversion research. Start by identifying points of hesitation and uncertainty on your site. Then, identify points of complexity and vagueness. These are likely the points where your visitors would benefit most from video.
Video is gaining a ton of steam and it's difficult to argue that it's not engaging. In fact, studies have found that online video accounts for 50% of all mobile traffic and that 40% of consumers say video increases the chance they'll purchase a product on their mobile device.
But a lot of things have been found to improve other people's conversion rates. It doesn't mean you should implement blindly. What matters is whether video will improve your conversion rate.
Test it for yourself. If you don't have enough traffic to be A/B testing yet, use qualitative research to explore whether it's effective. User testing and session replays will help."

Shanelle Mullin
Content & Growth atConversionXL
How Much Do Explainer Videos Cost?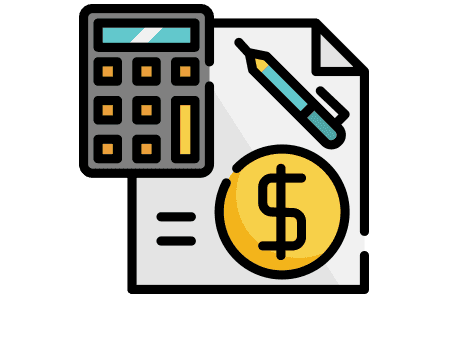 The million dollar question.
Studies show an explainer video costs anywhere from $5000 up to $30,000.
Pricing varies not only with length and style but also the quality of work, the complexity and the reputation of the production agency that you hire.
Did it feel like you just got punched in the gut seeing these prices?
It shouldn't.
Let's start with what these videos are not going to cost you.
Internet Videos can be uploaded and shared for FREE.
Think about it. If you want to send your message across any other channel like television, radio or magazines:
You have to pay to get it out there.
You have to pay for however long you want your message out there.
Your advertising campaign will die when you pull the plug on the payment; never to be used again.
Contrast that to Internet Videos.
Free to upload.
Free forever.
Your video content will stay forever until the day the internet shuts down.
Now if you are looking to hire an explainer video production agency, it's going to cost you anywhere between $5k to $30k.
If you think about it, that's pretty cheap compared to other advertising medium budgets. But this pricing depends on a lot on the type of video (animation or live action) and whether you will be using professional actors.
Here is an overview of the average pricing types of explainer videos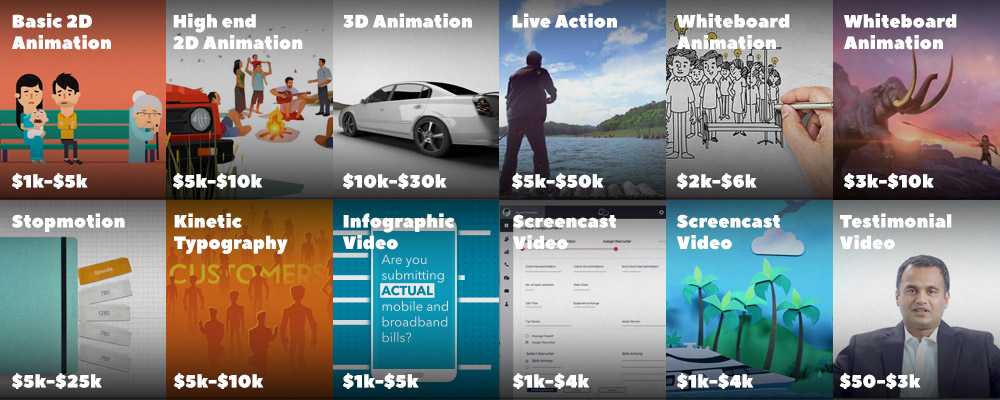 Businesses, agencies, and individuals need to invest in video marketing for myriad reasons, but the two big ones are that video is more personal. Not only does it level up your ability to tell stories, but it opens a window directly to the people telling your story: you!
Second, as social, and media platforms have evolved, so has the video content and it's ubiquity. And not simply video over text, but different kinds of video for different kinds of consumption. Short form, spontaneous, and less polished social videos communicate personality and experience, where advances in drone, 3D/360º and VR tech mean that high quality production of brand and marketing videos are more affordable and attainable.
Not to mention more user friendly editing tools. With the reach and amplification possible across social platforms, you no longer need a super bowl slot to reach thousands. So delivering them an impactful, message in the form of personal, and emotive video content is a no-brainer.
Cameron Seher
Community Manager atInbound.org
DIY Explainer Videos?

Is it possible to create an explainer video yourself?
Well of course you can.
If you are looking for a live action explainer video, you might be considering the camera and equipment cost. There are many businesses that offer affordable equipment for rent if you don't wish to purchase. Well if you really want to save up, you could just as easily record it on an iPhone.
If you are looking for a 2D animation video or a whiteboard video, there are many different do it yourself explainer video software available.
Tools For Creating 2D Animated Explainer videos
PowToon is a free online software that lets you create cool animated videos.They have some really good ready-made templates and their "drag and drop" feature makes it very easy to use
With 5 different video styles and 120 different types of animations, Animaker lets you make really beautiful explainer videos for your product
Tools For Creating Whiteboard Explainer videos
What you'll love about this software is their creative graphics templates across a lot of categories.
VideoScribe is great as it lets you edit and make animated whiteboard videos using royalty-free images and music (over 1k of them).
Here's An Infographic About Explainer Videos