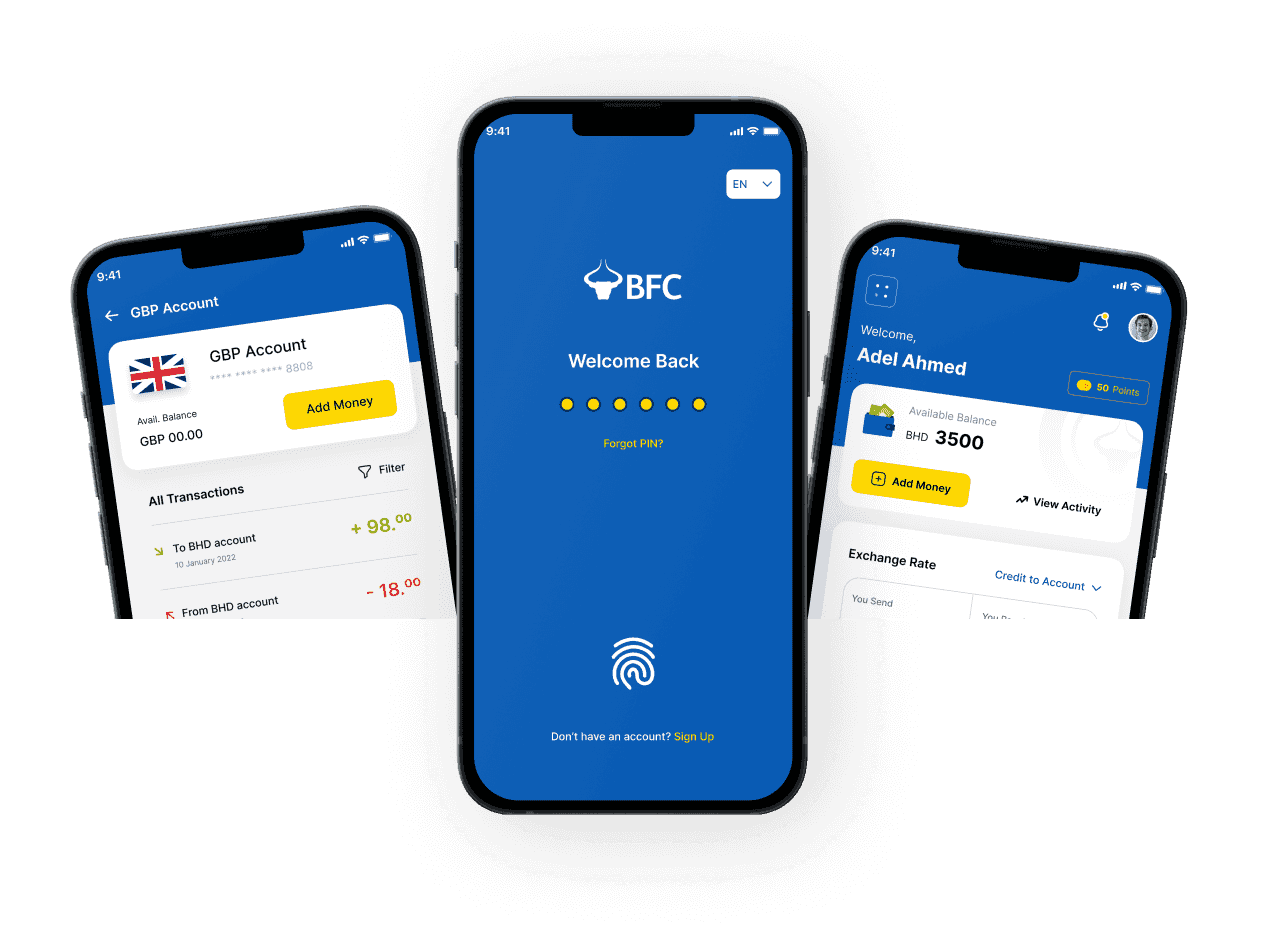 Making BFC the trusted choice in Money transfer, Currency exchange and Bill payments.
The BFC Pay app is an intuitive and trustworthy payment app based out of Bahrain. The app is one of the select few that offers users a gateway to transfer their money, pay their bills, and get access to currency exchange services.
Smooth user flows to kick the speed up a notch
BFC Pay app offers an instinctive user interface to the customers. The goal was to make the app as intuitive and self-explanatory as possible.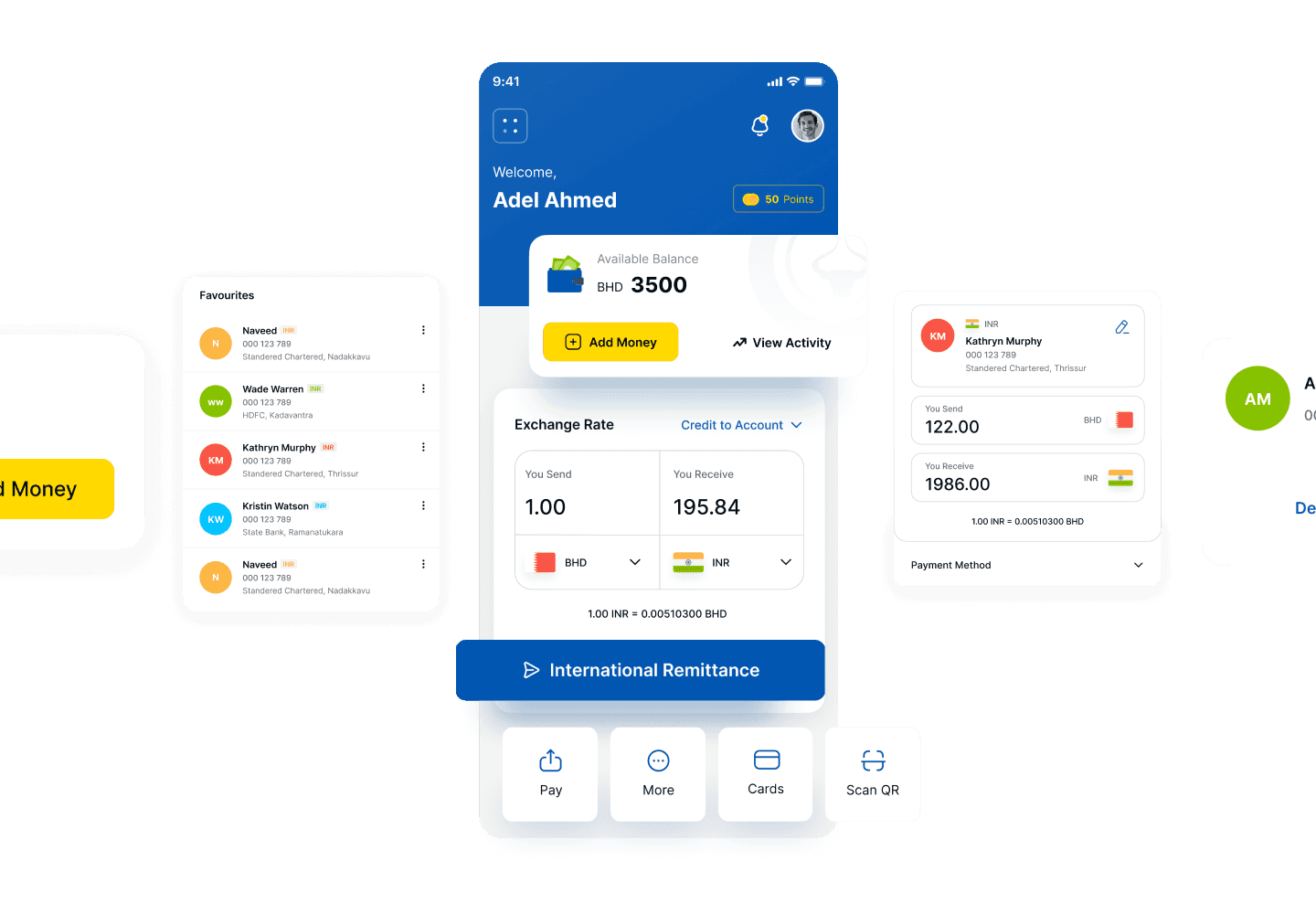 One app, that's all you need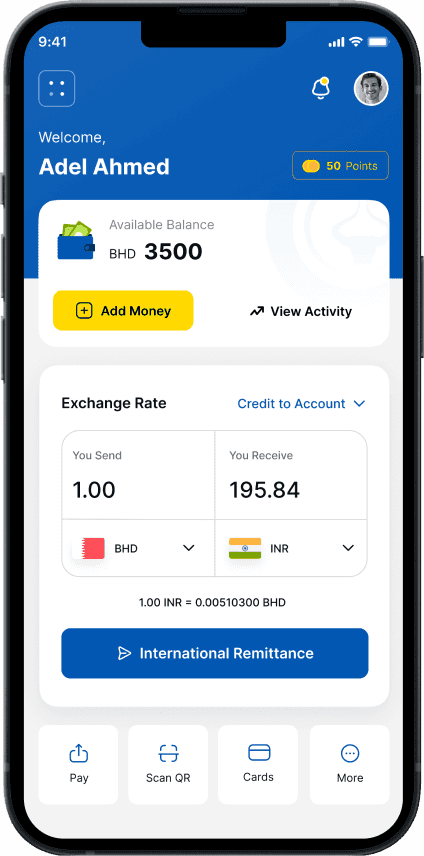 Money Transfer now takes only 3 steps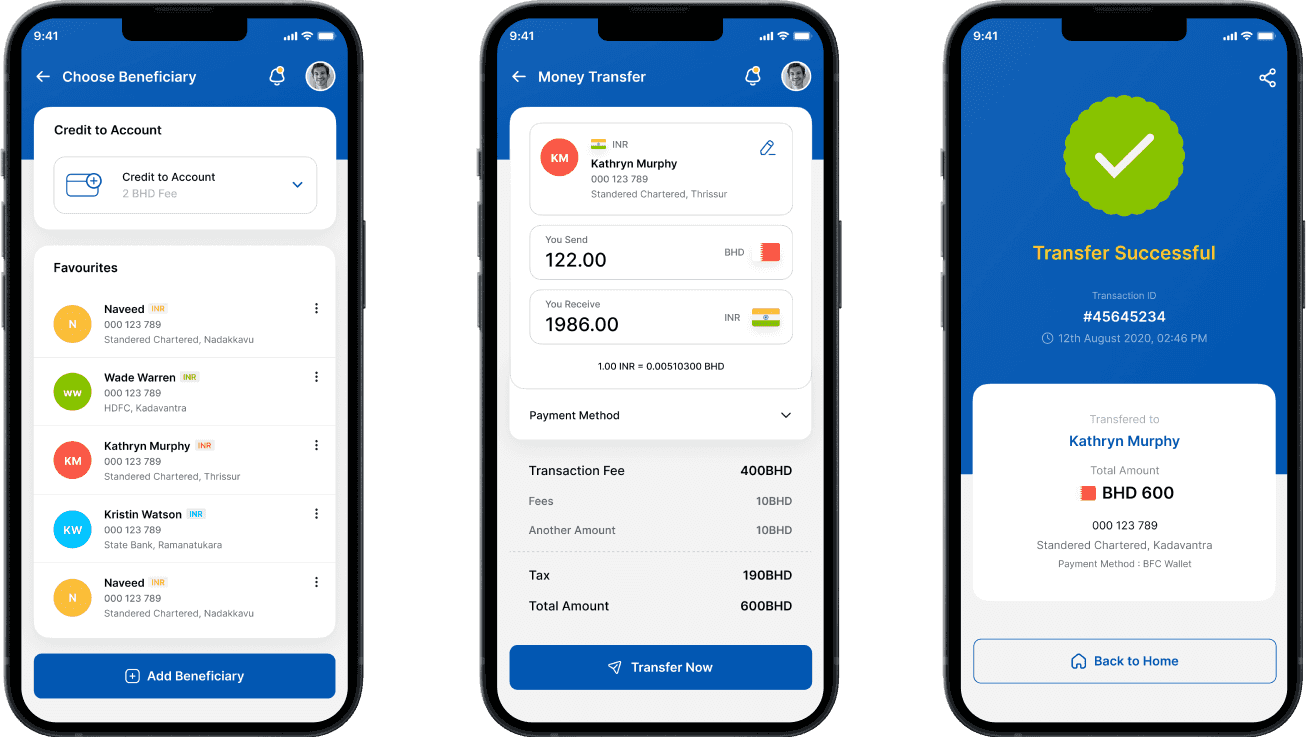 Choose beneficiary
Confirm transfer
Transaction successful
BFC
Debit,
Multicurrency
Cards

Managing multi-currency travel cards became effortless
Users can generate and link existing cards without much hassle in the BFC Pay app.
We designed the interface in such a way that users can quickly identify if their cards are active or inactive.
Add Money
Money Transfer
Money Requests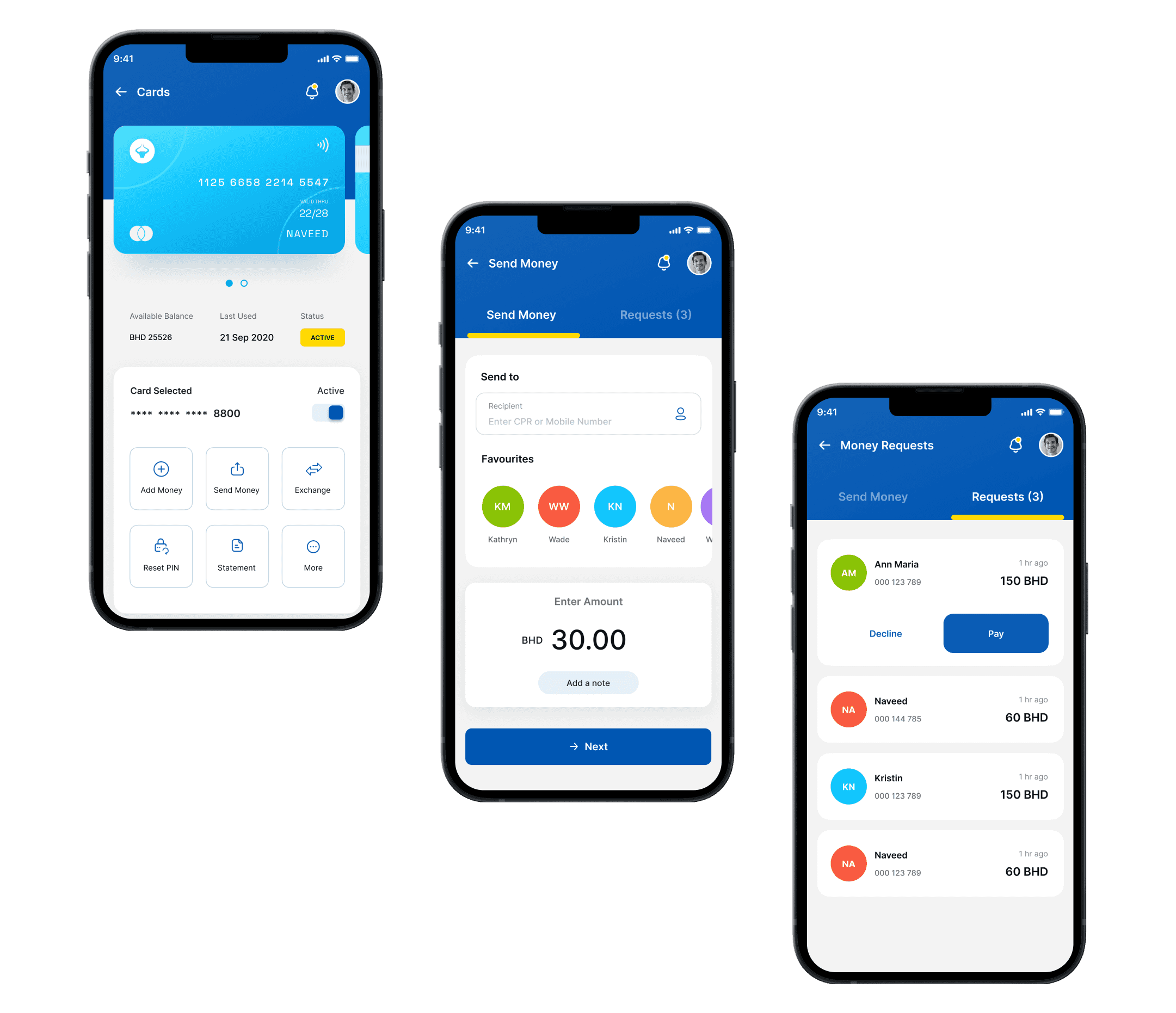 Ensured a super-easy flow in the International Money Transfer system
The interface saved a lot of time and removed confusion by informing users about the exact details of their accounts. This was achieved with a dashboard feature that made it super easy to switch between multiple currencies.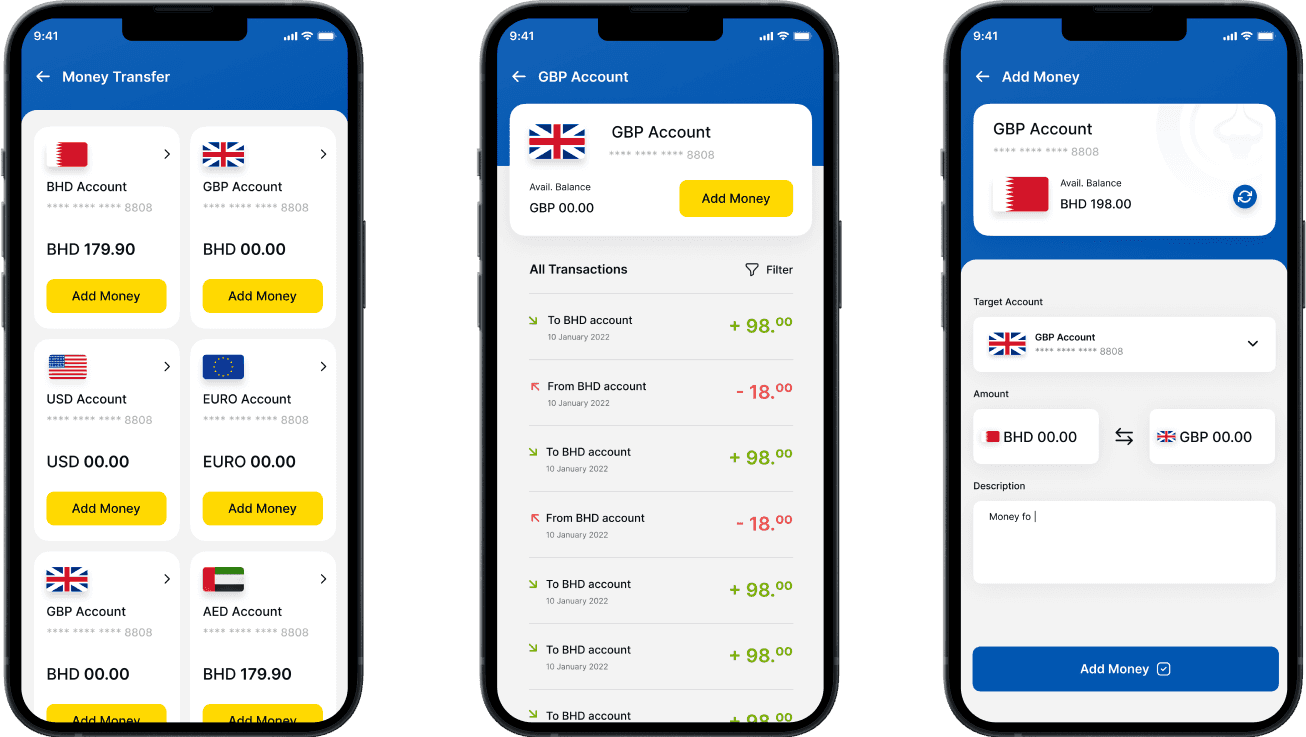 Not a fan of filling forms?
Email us to:
hello@wowmakers.com