I was nervous, my palms were sweating, and my heart was racing! As I stepped into WowMakers for my first day, I realized the notorious "New Job Anxiety" has engulfed me.
I'm practically shaking in my semi-formal attire, trying to plaster a serious expression to fit in with the office decorum.
But then, something unexpected happens. As soon as I chat with my colleagues, I realize this is not your typical stuffy corporate culture.
It was indeed a Sigh of relief.
Slowly I realized that this place is where warm, fuzzy feelings abound.
Everyone is welcoming and collaborative.
Even during meetings (which can be pretty snooze-worthy at most places), the team is attentive and eager to hear everyone's (including mine) thoughts and ideas.
And not to mention the team-building activities!
This company knows how to have a good time.
This article is about how the work culture of WowMakers helped me transform my "New Job Anxiety" into confidence and happiness.
WowMakers: The Story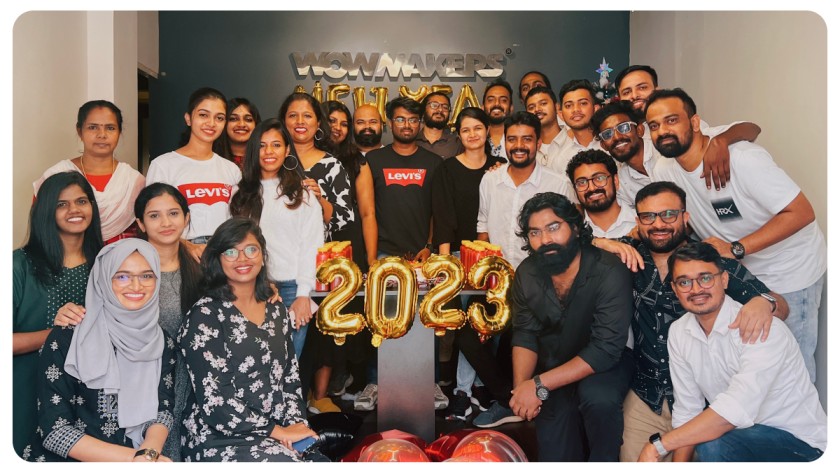 Founded in 2011, WowMakers is a small but ambitious company with a mission to help people through intuitive designs and innovative solutions.
The synergy among the various experts on this team is truly remarkable.
They are united around a shared objective and a cohesive vision to achieve great things.
Everyone here is passionate about creating designs that positively impact people's lives and provide convenience.
Not to mention the explainer video services( If you wish to see some kick-ass animation videos, check them out), they have done some pretty neat work.
An Insider's Look at WowMakers' Work Culture
The Wow culture is centered around various work-related activities and fun events!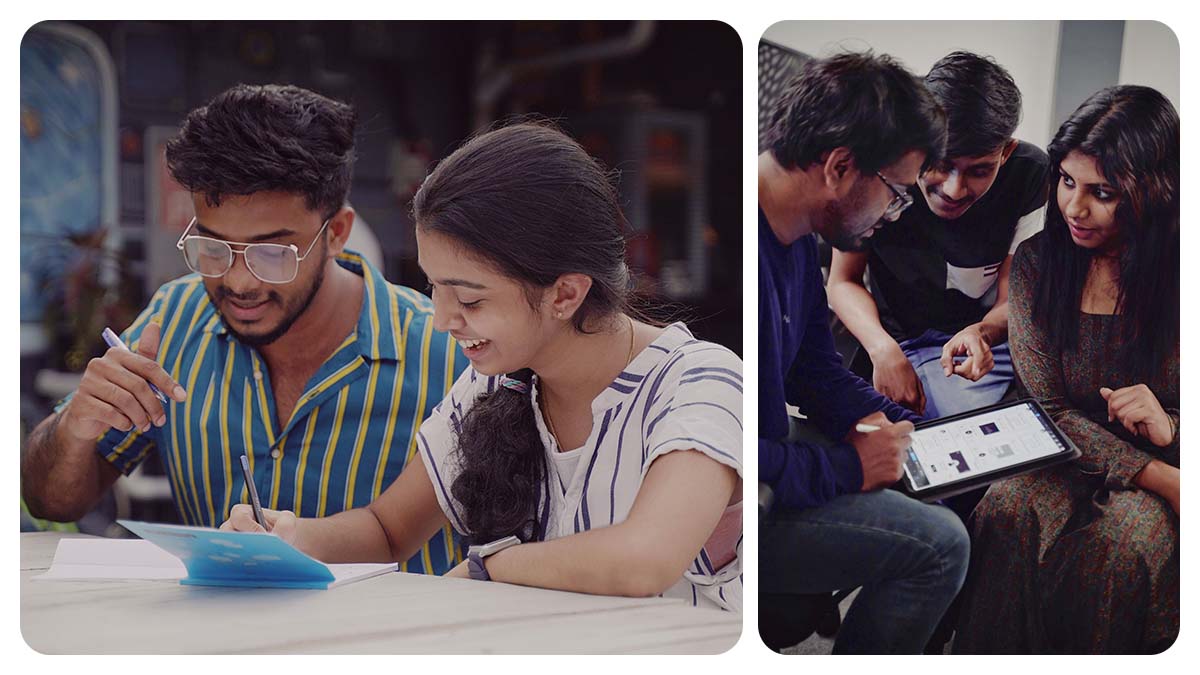 It's incredible to see how open communication and collaboration are encouraged here – it's so much easier to work together and get stuff done when we all work together as a team. 
Knowing that my ideas and feedback are being heard and respected is good. 
As an intern, communication is essential to stay on top of my tasks and responsibilities.
Open communication between myself and other design team members allows for better collaboration and more rapid progress toward a project goal.
Without open communication, I would be unable to ask questions or receive feedback promptly, which could lead to misunderstandings, fear, and skepticism.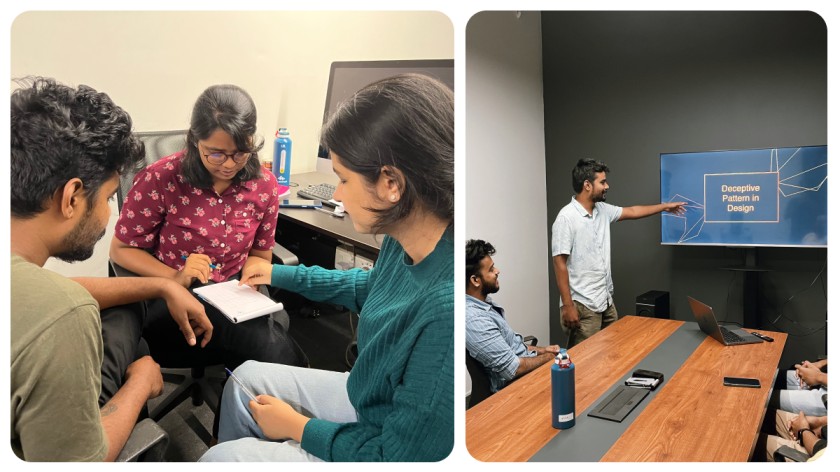 At WowMakers, learning is a never-ending journey.
Everyone is always willing to share their experience and knowledge, creating a super collaborative atmosphere.
As an intern, I benefit from the collaborative environment by being exposed to different perspectives, encouraging me to think more critically about my design decisions.
Collaborative learning also allows me to learn from my peers' experiences and develop new skills that can help in my professional development.
By working with colleagues or experienced professionals, I can better understand the challenges faced as an interaction designer.
This enables me to identify improvement areas and create effective and efficient solutions.
Working collaboratively also helps me get feedback faster on my work, allowing me to refine and improve upon it more quickly.
Furthermore, I can understand the unique challenges other teams face within the same organization and take steps toward solving them.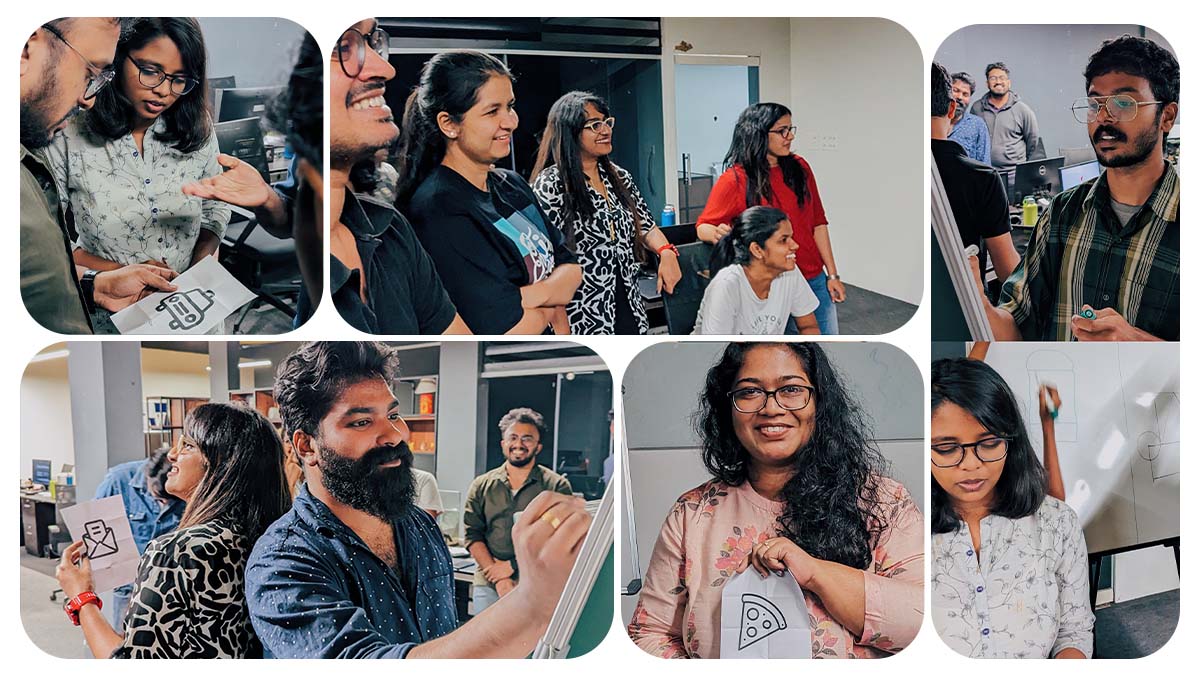 Everyone is so connected in the company, not just at an employee level.
The bonding between the team is excellent, and the major credit goes to the team activities that are fun and informative. 
As an intern, team-bonding activities are both essential and relieving for me.
Before I joined the company, I worried that it would be difficult to fit in with the team members and establish positive relationships.
However, these activities have allowed me to get to know my colleagues more personally and break the ice.
From team lunches and outdoor activities to movie nights and board game competitions, I love spending time with my colleagues and getting to know them better. 
It helps foster a strong bond between us, and I'm so glad that Wow values that!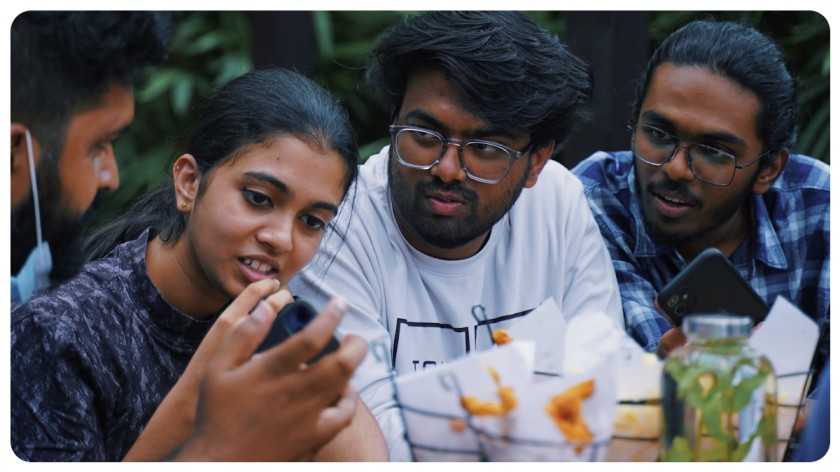 Every Wednesday, I'm pumped for our team-building session! It's an excellent opportunity to learn new things and, of course, the jokes and the laughs. 
Plus, there's always delicious food afterward. Yaay!! 😀
It's one of my favorite parts of the week, and I'm always looking forward to it!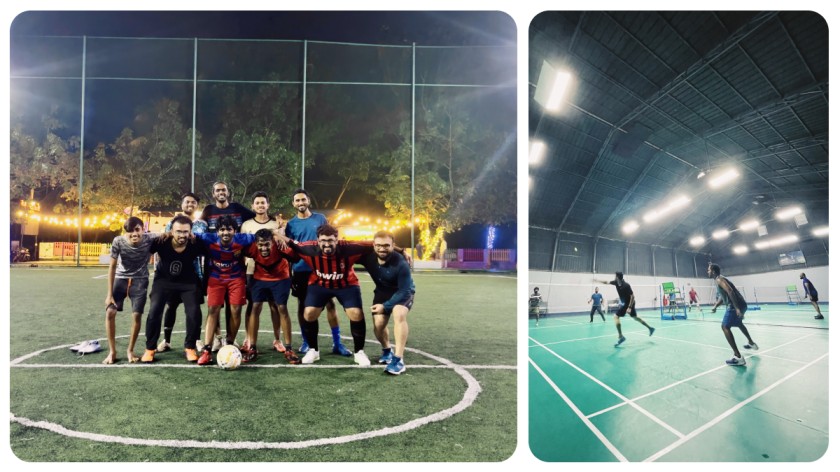 Every Thursday, the team at WowMakers comes together for the "Weekly Sports Hour."
We get to play all kinds of sports, from football to badminton, and it's a great way to relieve and rejuvenate after work.
Plus, the perk of getting healthier 😁
Working as an intern at WowMakers, I experienced something I have only heard of! "Hybrid Work Model."
Working from home and in-office has been an excellent experience for me.
I can work more efficiently in my own space but also have plenty of opportunities to collaborate with the team and get feedback when needed.
The flexibility of the hybrid workplace also allows me to balance my personal life with my career. 
Holidays and Celebrations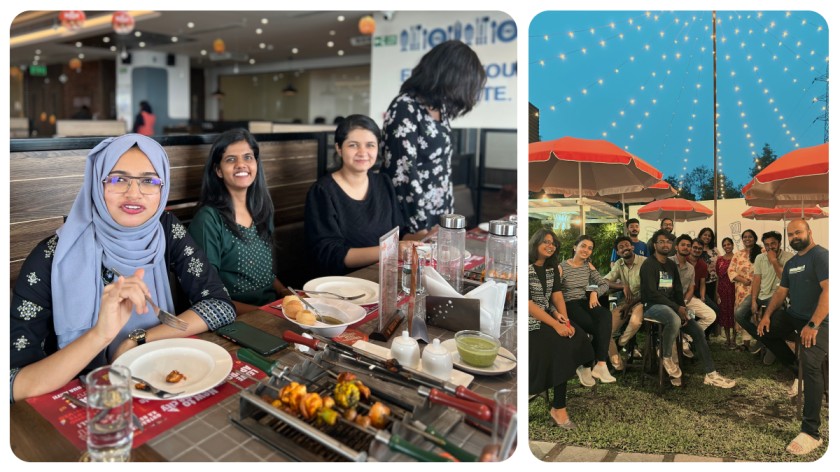 I had so much fun celebrating the FIFA World Cup 2022 at WowMakers!
We got the whole workspace decked out in the colors of our favorite teams and had some great competitions and predictions going.
The best part was when our CEO treated us to a delicious Biryani feast! 
Celebrating special moments like this is always so much fun at WowMakers – birthdays, work anniversaries, festivals, and you name it!
Fireside Chat With Industry Experts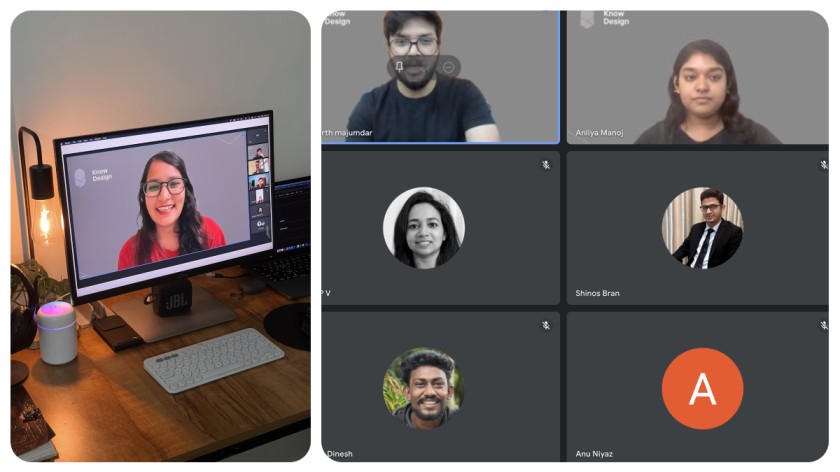 The WowMakers team recently kick-started a fireside chat with experts from the industry. In the first session, we got to talk to a leading UX expert from Microsoft.
It was an excellent opportunity to gain insights into the industry and learn about the tools, tips, and best practices for successful UX research. 
It was an invaluable session that provided valuable insights into the UX world and how to leverage research to make great products the best.
Engaging with professionals with advanced knowledge in the particular subject area can provide interns with invaluable understanding and advice on best practices and techniques necessary for success.
This kind of insight allows interns to make more informed decisions when it comes to their work as well as helps them gain an understanding of the industry from an expert's point of view.
I'm genuinely psyched for future sessions.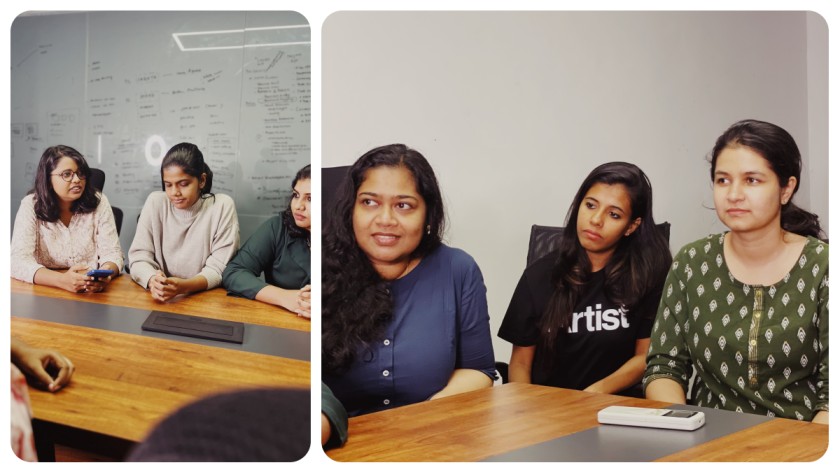 As an intern here at WowMakers, I've been so impressed by the company's commitment to creating an inclusive and diverse work culture.
They've gone above and beyond to empower and celebrate women in the workplace by launching the WowWomen Collective. 
It's a platform for women to come together and share their stories, experiences, and ideas in a safe and encouraging space.
I think it's a fantastic way to foster meaningful conversations and create positive change!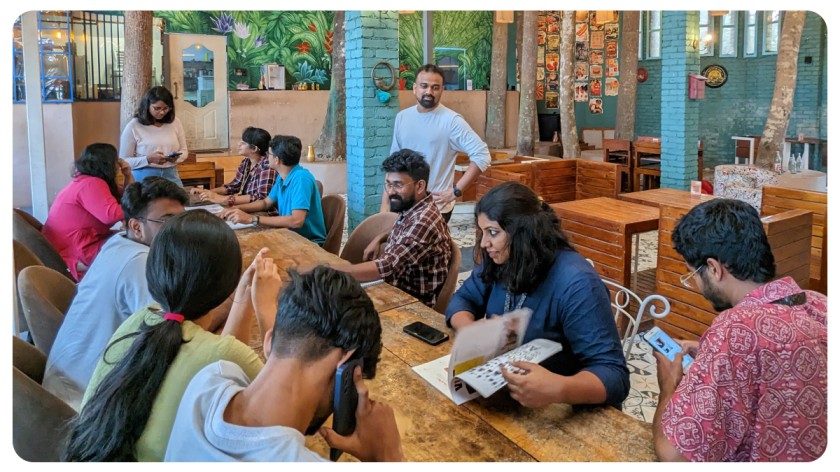 One thing I've quickly learned here is that Fika breaks are a much-loved tradition! 
Every few days, the team takes a break from work and gathers for some "chai time.
" During our tea-sipping time, we have casual conversations about any topic.
We don't limit ourselves to work-related topics because Fika time is designated for light-hearted conversations and deeper connections.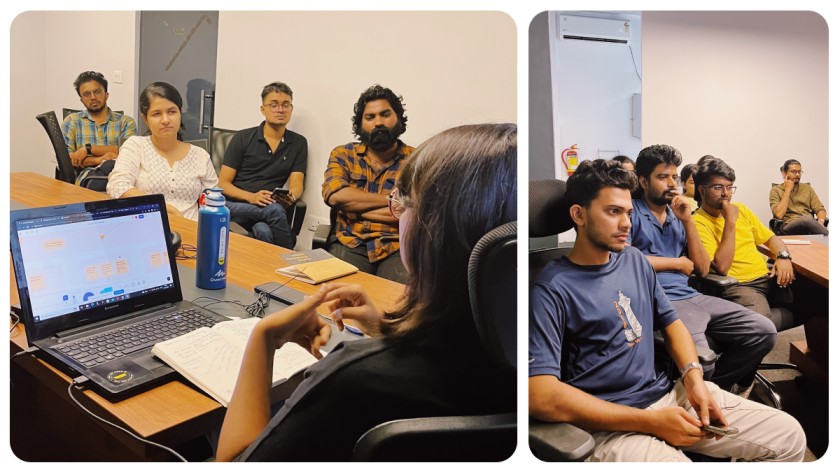 The "design critique time" is a great way to get honest and helpful feedback from the team. Everyone gathers around a table and reviews the designs, offering feedback and suggestions.
I love that everyone is open to giving feedback because it helps me see my designs from different angles that I might not have seen otherwise.
The experience is truly invaluable, as it helps me grow as a designer and make better decisions for future projects.
Ok, Here's My Experience in a Nutshell
All in all, I'm so glad I decided to join WowMakers! From the moment I stepped foot in the office, I was welcomed by a warm and inviting work culture.
Everyone here is incredibly friendly and supportive, always willing to lend a helping hand. 
I'm also impressed by the variety of team-building activities the company organizes.
Whether it's a game night or an outdoor excursion, WowMakers provides plenty of opportunities for us to bond and have fun. 
This has helped me break my cocoon and evolve.
I'm truly enjoying my experience here at WowMakers.
I'm eagerly anticipating what lies ahead and am enthusiastic about further development and education in this place.