A website or app interface that does not keep ease of access for the user into consideration never works out in the long run. With several designers in the industry already, the task of UI/UX designing is no longer a far-off endeavor instead, what matters is how it is done.
You might have the expertise to design an interface that contains state-of-art features and even complies with your or your client's business goals but it loses purpose if the user is not content with it. Accessibility, usability, and simplicity in design matter the most when designing a web or app interface.
Why does a human-centered design matter?
The human-centered design revolves around the approach to UI/UX designing that is made to enhance the usability and user experience of the website or app. A website can only be useful to the users if they do not find any hurdles in accessing each feature, content, and links then it conveys the sign of a stable and valuable user interface.
Supposedly, a writer would surely look for affordable child illustration solutions for his picture book as children tend to prefer visuals over books that are bloated with content. Why is that so? That is so because it enhances the readability levels of a book and keeps young readers intrigued.
It is the case with an exceptionally designed user interface, as without one, the user experience, user interaction and accessibility of a web platform or app are greatly compromised. Without following a human-centered design approach, you end up jeopardizing your credibility.
If you have made up your mind to focus on designing in a human-centered manner, here are some examples that explain why a good UI/UX design matters.
1. Create design solutions to solve an uninteresting issue
In order to devise a process for user-centric design creation, at times, you have to divide it into multiple stages. It is better to always form a rough draft of the design concept and then furnish it further into the form of a complete design.
Creating design solutions in stages allows you to come up with new ideas frequently and lets you test out possible design solutions to improve your design gradually.
A potential example could be the website of Turbo Tax that focuses on the notion of intuitive design and for more personalized user experience. This addition of personalization allows the viewer to interact with a tedious issue but in an engaging manner.
2. Bringing simplicity into the design
While Duolingo is one of the most widely used language-learning apps with millions of downloads on both the Apple and Android app stores, the people who have used it must have noticed its simplistic-looking design.
If you analyze it deeper, you would notice that the app follows rules of gamification and you are only able to proceed further once you have finished a certain task or game.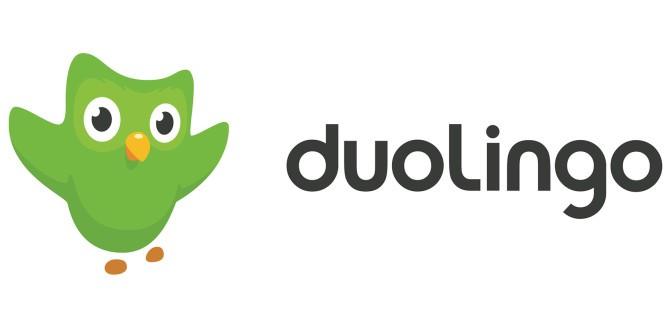 It contains CTAs placed at the right page and allows you to advance to new learning categories after your learning goals have been completed. It works in a thoroughly systematic manner and has been gamified to keep the users engaged as well as enliven the notion of learning a new language for them.
3. Keeping it minimal with relevant features
A good UX design does not have unnecessary design elements and features. A befitting example would be of Trello, an online collaboration tool that allows you to keep your projects and discussion boards organized in one place.
As for its UX design, Trello has a compact interface and does not contain additional features. Adding features that serve no purpose only makes the user experience and interaction with the tool complicated.
Users can easily navigate through the boards as Trello focuses more on an intuitive design that simplifies website navigation for the user.
4. Uncomplicated usability
To understand human-centered design better, Airbnb, an accommodation-sharing platform, can be a prime example. The platform has worked to improve its booking functionality by revamping it with a sleeker and smoother user interface. If it were not for a user-friendly interface, Airbnb would not have over 150 million users to date.
The Airbnb app follows the same human-centered approach for its UI/UX and serves uncomplicated app usability to its users. Users can easily make new bookings, host a home and put in the relevant date, time and number of people they intend to book a home for.
5. Easier navigational options
The core foundation of Yelp is to serve as a social networking platform where users can post reviews for numerous businesses and make reservations but if you carefully look into its design, you will notice that the platform has enhanced its usability with convenient navigation features.
Users are able to discover and navigate through the list of available restaurants easily with its map feature. You can find the exact location of a specific restaurant before making a reservation. Once you have made up your mind, you can simply schedule your order and get it delivered on your chosen time.
6. An adaptive interface for the visually impaired
If you look at the interface of Instacart, an online grocery delivery platform, you will notice that when you navigate to browse different departments, the product showcase is well defined for those who are visually impaired.
The selection of color and contrast befits the visual preferences of people of every sort. Designers have taken care of intricate details meticulously as when you add an item to the cart, the option to increase the number of products is present in the main interface, without you having to go to the Cart option to increase the product quality.
7. Add instant feedback options
Users tend to look for instant feedback options mainly on websites and something as simple as that should be prioritized by UI/UX designers. The approach to enhance a website's usability is based on making the website more human-centered. A great example of instant feedback can be Microsoft's website.
Microsoft has added all of its products on the main page therefore; users can easily select the available products without having to go to multiple pages for viewing the products. In case someone wants to view and purchase the Xbox One, they can simply click on it from the main page.
8. Always prioritize accessibility
The interface design of both websites and mobile apps should be designed in such a way that users can quickly acquire the information they need from it. This notion is known as accessibility and it matters a lot for the UX design of a website or app.
Whether it a website's sitemap or the options in a search bar, every feature needs to be clearly visible and accessible to the user. The Mac page on Apple's website can be treated as an accessibility epitome. The web page has every such detail that a user would need to understand the product types, speculations and features better.
9. Precise use of sitemap
The concept of site orientation is based upon how its navigational features are designed and the navigation options can be designed in a number of ways. The most basic and widely used design approach includes a website's sitemap.
From the Home page to the internal pages of a website, the sitemap has every link and page clearly defined. However, these links and elements need to be clearly visible. A sitemap is needed for stress-free navigation.
The design of PayPal's sitemap has numerous links and that might sound a bit complex but it is not. It provides ease in navigation as everything a user would need is present in the sitemap's links.
Why human-centered design should never be overlooked
Any online platform or mobile app is solely designed for its users and for that reason; it should be made to provide the user with the ease they are looking for. When user needs are overlooked, the website tends to lose its value, as nobody would prefer accessing it.
Designers should not neglect this fact, as it would not only affect the credibility of a designer's career but also create barriers in differentiating a good user interface from a bad one.
The process of designing user interfaces is a thorough one and requires a designer's utmost dedication and effort to come up with something that is simply impeccable. While the aspects to consider for a quality human-centered design interface are countless, if you manage to put great thought into it then you will surely be able to create user experiences that provide users with the ease they ask for.