A glance at the top UI/UX trends, including virtual reality, voice interface and video shopping that could rule the new year.
The rapid growth of technology influences design decisions. Digital entrepreneurs, product managers and designers have to be aware of upcoming trends to constantly improve and update their products and designs accordingly.
Based on our research, and observations we've put together 10 UI/UX trends that you should watch in 2021. Let's begin!
#1 Video Shopping/Conferencing
UX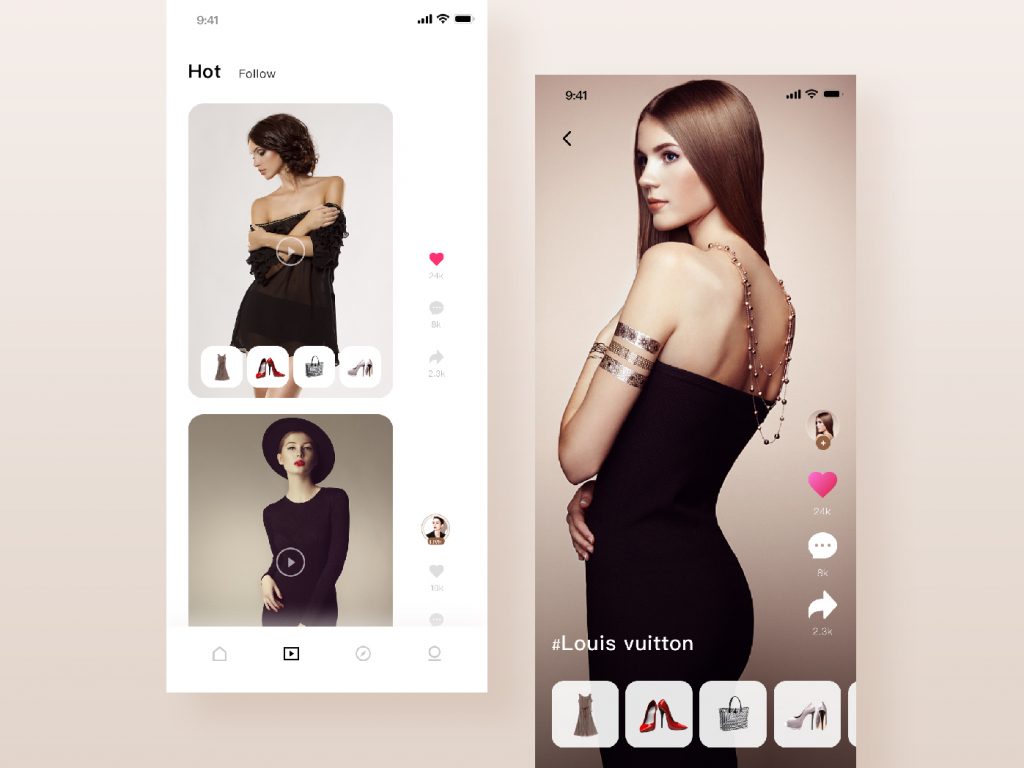 With a deadly virus still at large, "Stay safe, stay home" became our motto for the whole of 2020. The pandemic changed the way we communicate, work, and purchase! Video conferencing and online shopping came to the rescue for millions of people stuck at home and became one of the most in-demand tools in 2020. And the good part is, people realised that we can carry on with our work, business and shopping in our pyjamas without sacrificing productivity, fun or efficiency.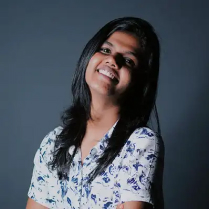 Get personalized solutions for your UX design challenges.
In 2021 we will see more cases of these interactions naturally integrated into our daily lives. It is widely anticipated that many people will stick on to remote over in person communication, even after the pandemic ends.
#2 Glassmorphism
UI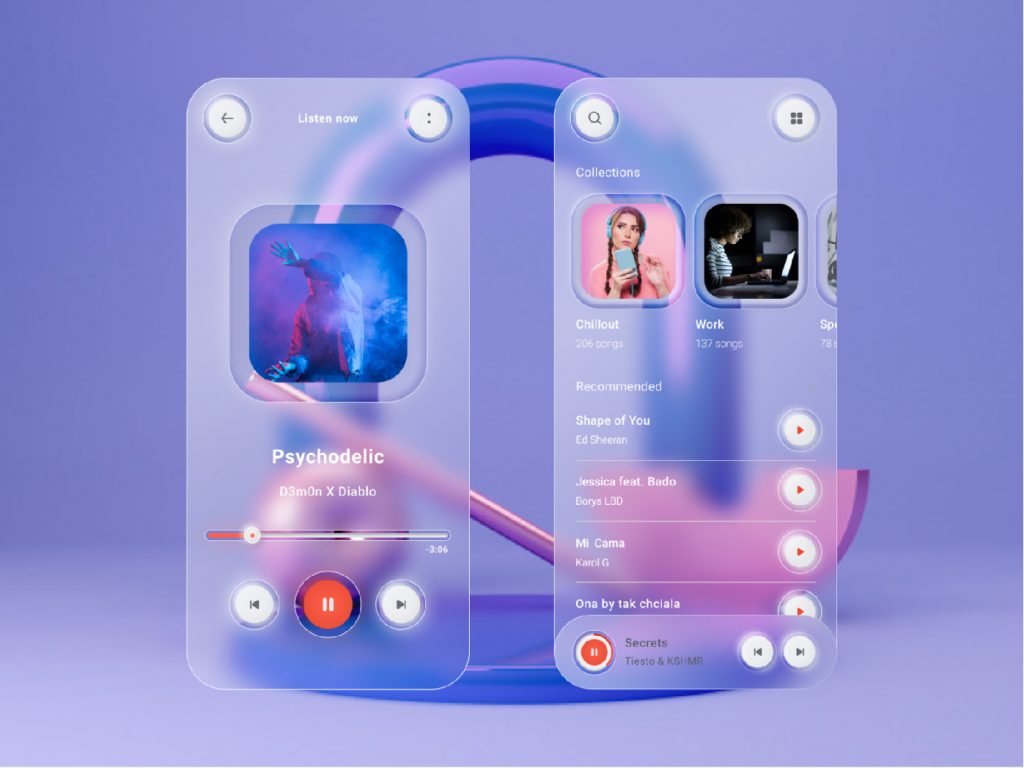 Neomorphism is relevant and still cool, but Glassmorphism is undoubtedly the newest trend to take over the town. It is the latest buzzword in User interface design, which is based on a visual effect that creates a "through the glass" feel on elements.
If you were to remember, glassmorphism was first introduced in Windows Vista and then later in iOS7, and guess what, it looks like it's here to stay even longer, in a refreshed format. We believe this is more like a passing fad and will be replaced by the next trend down the road.
#3 Data Visualization
UX
Representing data effectively is a challenge every designer faces. If not visualised properly, data could become confusing, boring and useless to the user. But in recent years, designers have found ways to communicate such information through clever and engaging visuals, making data easy to engage and understand.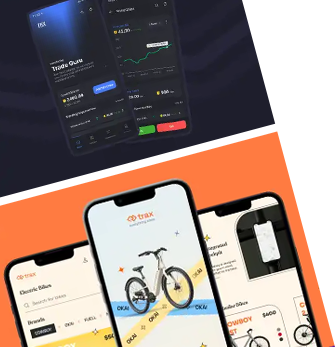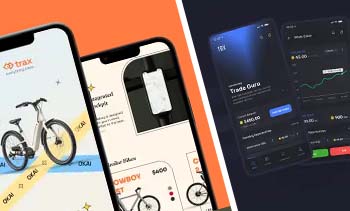 Wish to see some of our best work?
#4 Colorless UI
UI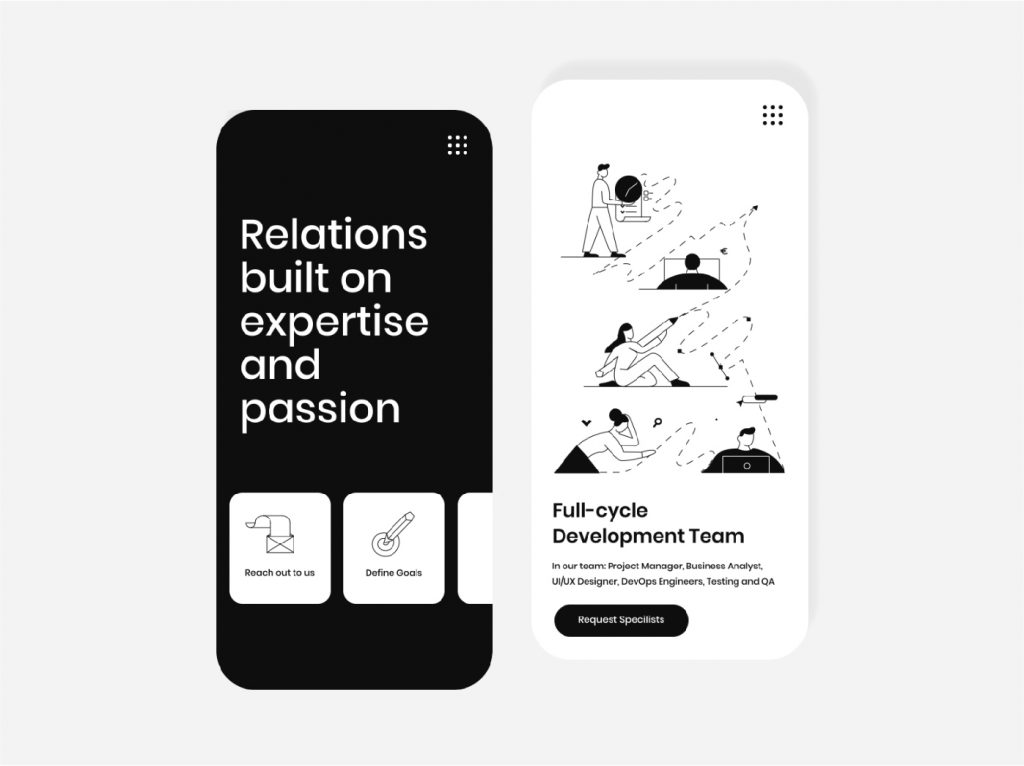 Bold, bright and clashing colors are the easiest way to attract attention, but 2021 could be the year where all that takes the backseat.
There is something comforting about the lack of color in a multicolored world. The classic black and white effect almost has a hypnotic charm and is eerily enticing. It's not boring, it's not dull and it's softer on the eyes. It's a permanent dark mode design where other effects like shadows, movement, organic shapes, animation and content stand out.
#5 Bauhaus Style
UI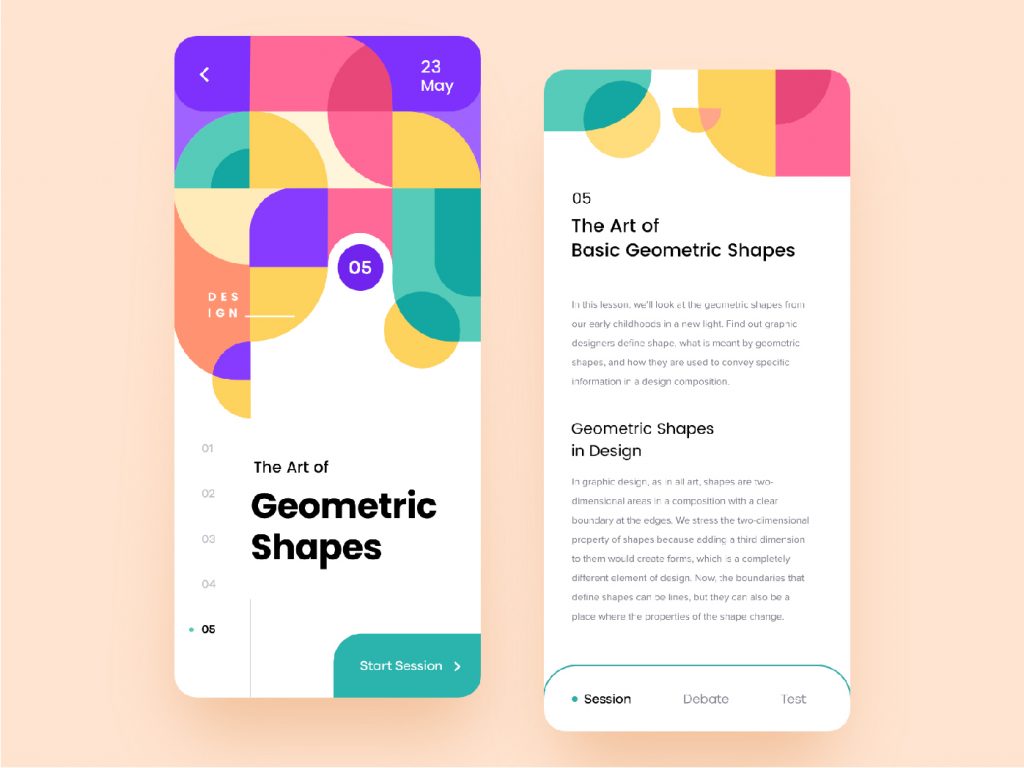 Bauhaus style comprises geometric shapes: circles, semicircles, rectangles, and triangles. You'll see a lot of abstract shapes and balanced forms here. The clean lines are distinct, elegant and timeless.
#6 AR & VR
UX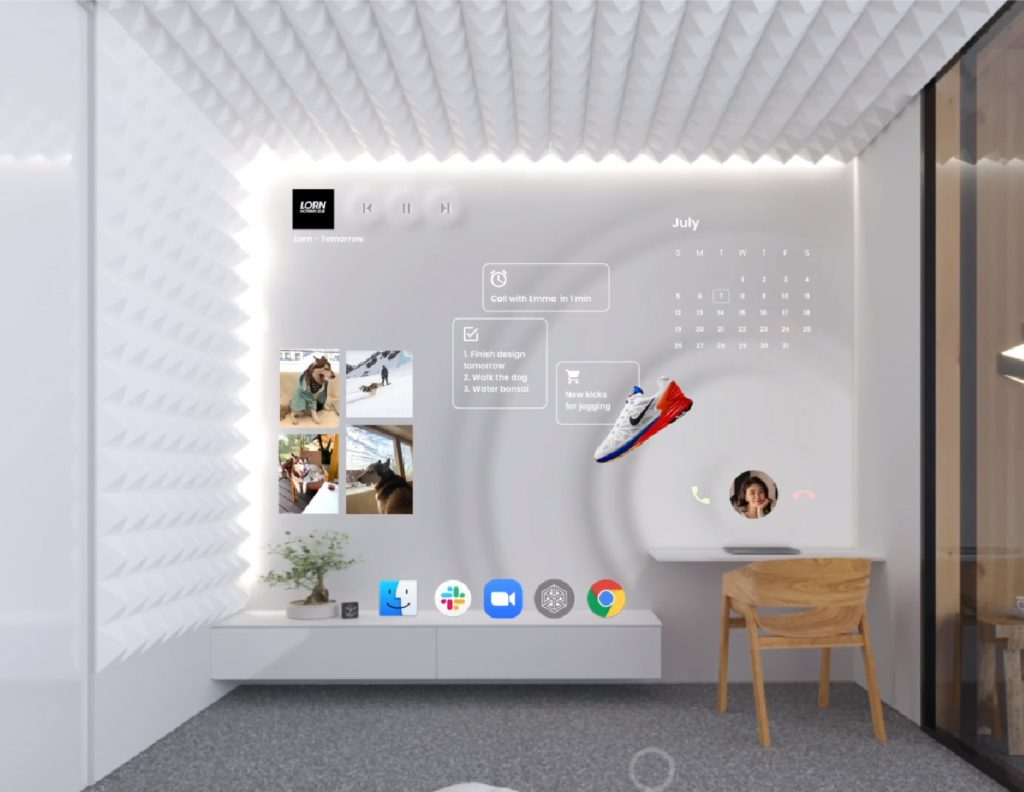 AR & VR is on the rise again thanks to the advancement in smartphone cameras and cheap mobile broadband. Whether you want to visualize how a sofa set will fit in your living room or have a life-sized dinosaur in your yard, or try a jacket in real-time, 2021 is embracing AR in many ways. There are interactive VR apps for interior design, education, fashion, travel, games and more.
#7 Animated Illustration
UI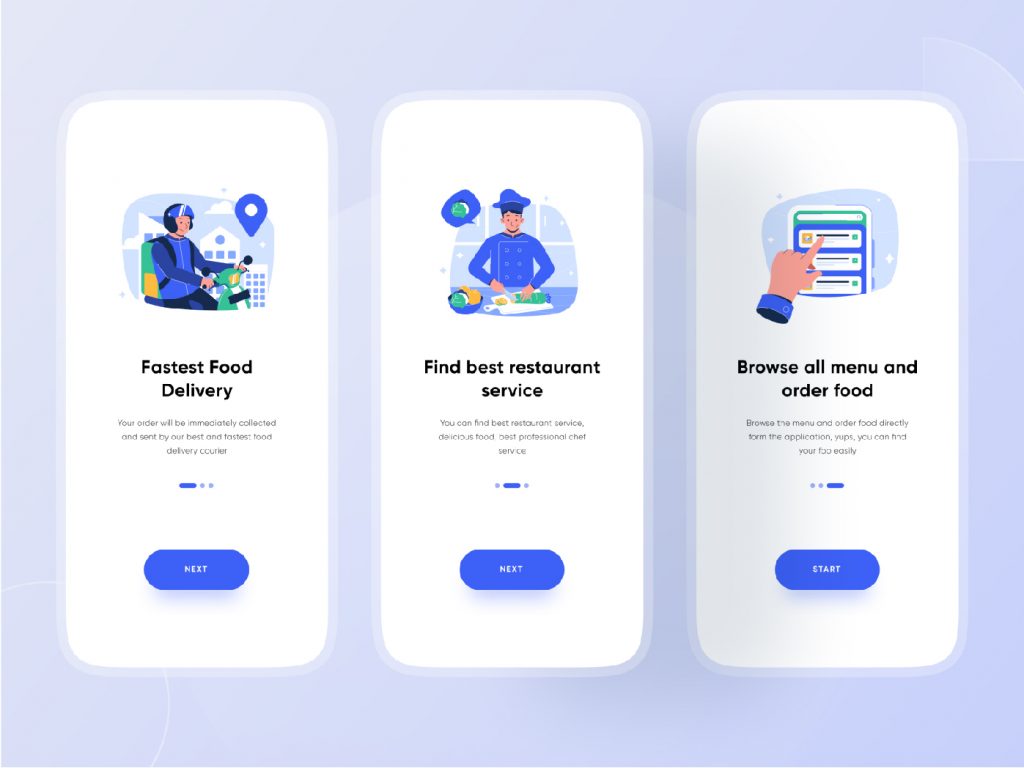 Audiences of all generations like to watch and interact with animated screens. The idea of combining illustrated elements with a minimalistic interface, is aesthetically pleasing and fun to watch, not mere informative and utilitarian.
#8 Immersive Interface
UI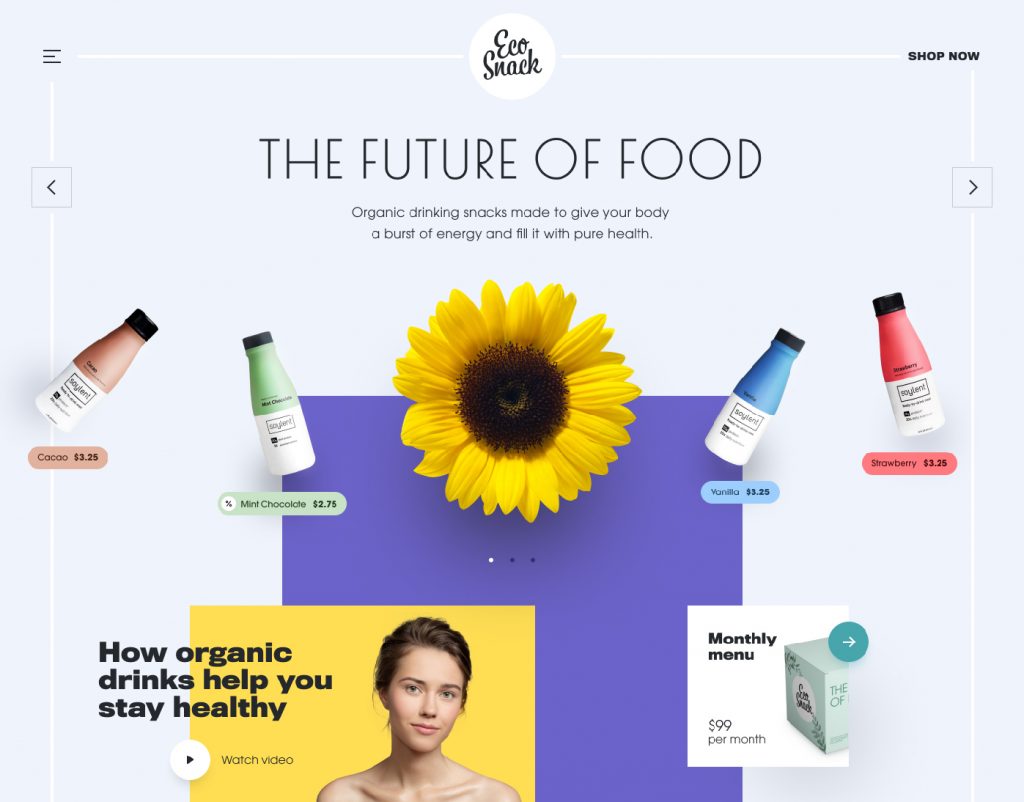 Users get a richer experience when data and functions are integrated in the design. On top of that, immersive UI has the advantage of avoiding other distractions and engaging the user with elements. For example, the notification panel in mobile devices can be disruptive. Immersive UI overcomes it by cleverly integrating it inside the main visuals itself. And by doing that, bounce rates on the website can effectively be reduced.
#9 3D and 360 Views
UX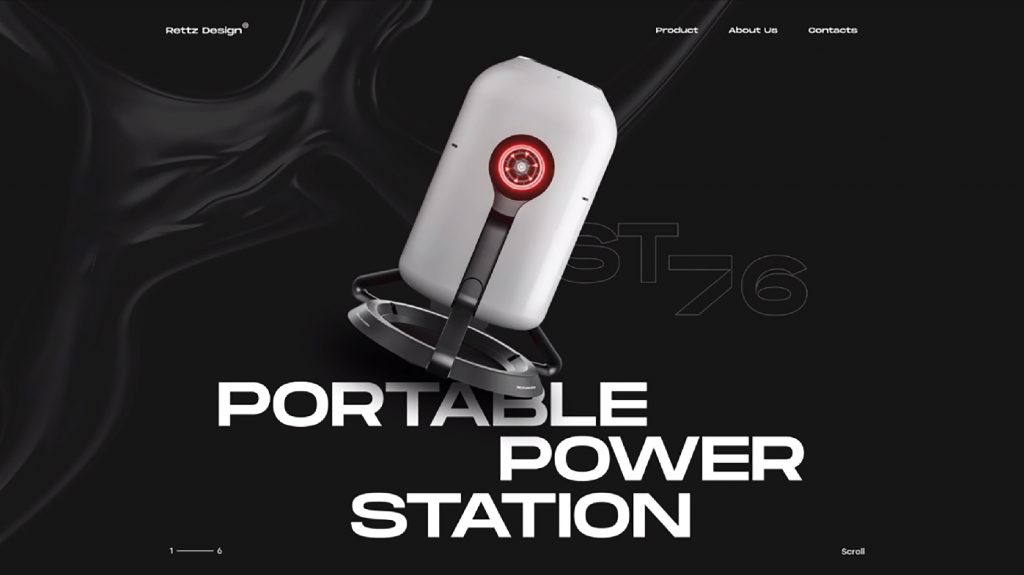 3D designs have been used in websites and apps for years, so it's not really a new trend. However, it's purpose in design has changed. 3D objects are no longer a tool for decoration, they now act as functional elements.
2021 will see a lot of eCommerce, real estate and fashion apps integrating a 360 view of a product.
#10 Voice User Interface
UX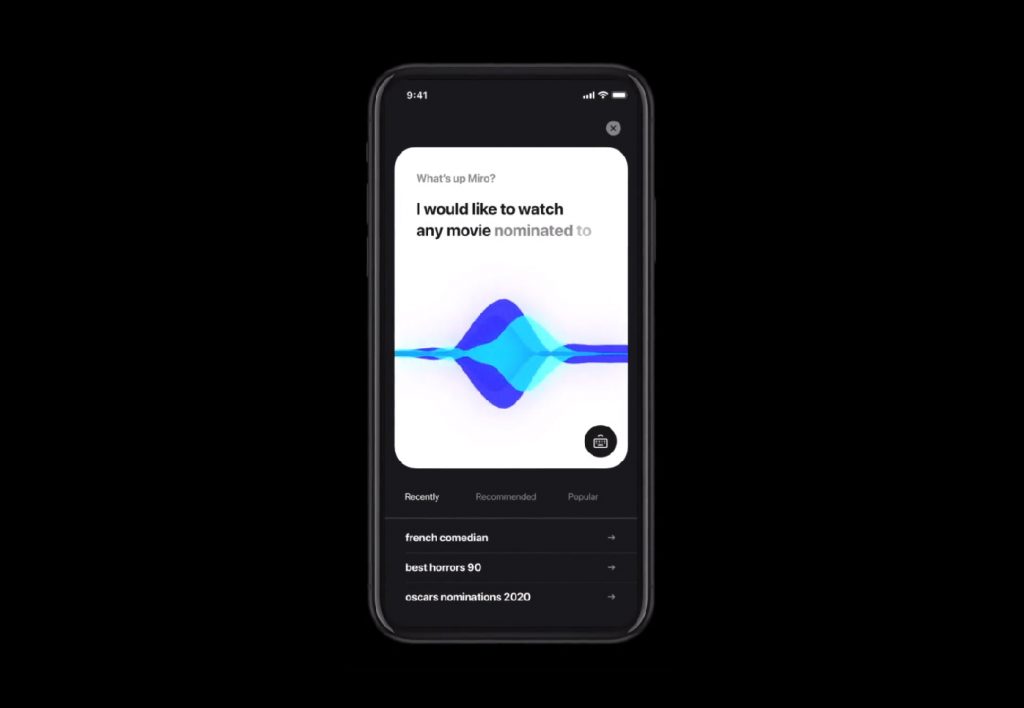 Voice commands have become so ingrained into our daily routines that more than one quarter of the world relies on them. Google, Amazon and Apple taught the world to interact with devices with their own voice. It's not unusual anymore to have a deep conversation with your Amazon Alexa or Google Home!
Conclusion
We should look forward to a year of innovation, immersive experiences, and exciting products.
Also remember, it is important to note that design-thinking and human-centered design are the ultimate trends that will stand the test of time.